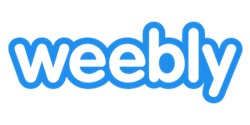 With the addition of the free, integrated CCBill Billing Module, the Weebly Community now can get even more from their Weebly-powered websites.
Tempe, AZ, USA (PRWEB) November 10, 2017
The new CCBill and Weebly integration partnership further supports the online payment needs of Weebly's expanding base of online entrepreneurs, by featuring CCBill's free billing module for Weebly-powered websites. More than an App, the CCBill integration is now available as a plug-in for Weebly's international community of more than 45 million merchants, developers and designers looking for a powerful payment system to enhance the checkout experience of their Weebly online stores.
Weebly e-Commerce platform merchants considering CCBill for their payment services can get access to hundreds of powerful business automation and expansion tools and features, just by plugging the CCBill module into their online Weebly store. These merchants have dozens of service provider options to choose from to accept payments on their websites. With CCBill they will find a Payments-as-a-Service platform built to take care of their buyers with 24x7x365 billing support, as well as many innovative omni-present solutions such as FlexForms, CCBill's dynamic, proprietary checkout system that features a simple 'log in and pay' consumer stored payment service, CCBill Pay.
Introducing Weebly to the CCBill Integration Partners Marketplace further supports CCBill's ongoing mission to align their merchant base with market leading integrated software solutions that support their business automation, expansion and payment processing needs. By using the Weebly platform, CCBill merchants can get instant access to a library of modern and responsive themes, a powerful site builder, store management and marketing tools and more, to quickly build and run unique eCommerce websites. As an added benefit, Weebly is currently providing CCBill merchants with an exclusive 'Welcome' offer to try any Weebly plan, at a special CCBill discount rate.
Online Merchants can get more information on how to integrate CCBill and Weebly by visiting the CCBill Merchant Knowledge Base.
"We are very excited to welcome Weebly to the CCBill Integration Partners program. As a leading website and eCommerce platform, our merchants have instant access to a powerful set of tools for planning, building and growing their online stores," said Chris Pike, Channel Manager, CCBill. "With the addition of the free, integrated CCBill billing module, the Weebly Community now can get even more from their Weebly-powered website by accepting global payments for anything with the CCBill all-in-one platform."
About CCBill
Much more than a payment processor, CCBill is a payment services platform, which provides expert support and empowerment to your expanding relationships. Whether it's through checkout automation, distinctive traffic tools, or our broad set of integrated software options, CCBill understands online business like few others and has been offering industry-leading solutions since 1998. Processing for more than 30,000 websites worldwide, CCBill has the reliable problem-solving techniques, phenomenal consumer support, and innovative solutions to support all the markets it serves. CCBill understands the credit card and payment industries, and its platform is built to expand your business transactions online, while exceeding PCI and compliance standards. Visit us at http://www.ccbill.com.