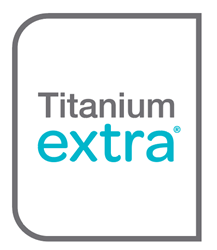 Titanium Extra Clinics deliver 5% Medi-Cal readmission rates though extensive appointments, medicine reconciliation and tight care coordination
LOS ANGELES (PRWEB) November 11, 2017
Health Care LA, IPA (HCLA) and Titanium Healthcare, LLC, today announced excellent first-year results from a partnership in downtown Los Angeles focused on reducing readmissions. The readmission rate is the percentage of people discharged from the hospital who are admitted within 30 days for any reason. Patients who are seen at the Titanium Extra Clinic show a consistent 5% readmission rate. The global readmission rate for the IPA has dropped from 18% to 13% by leveraging this practice.
Patients are identified as high-risk for readmission using a scoring algorithm and treated at the Titanium Extra clinic. In a 45-minute visit, Titanium Extra makes sure the patient understands the plan of care. They also review medications with patients to ensure compliance and successfully integrate them back into the Primary Care environment.
"We see a lot of patients who are prescribed duplicative medicines from PCPs, specialists, and hospital physicians. Many people who are discharged require more time with a health care provider who is able to instruct them on care plans and aid in their healing and wellness. That's where we come in," notes Titanium Healthcare CEO Gray Miller.
"We create programs to help our patients become independent and enable them to get back to activities of daily living," notes HCLA Executive Director Iris Weil.
The Titanium Extra Clinic began seeing high-risk patients in September 2016. The clinic is located at 1414 South Grand Avenue, Suite 475, Los Angeles, California. Titanium Healthcare has since launched another clinic at 5750 Downey Avenue, Suite 100, Lakewood, California.
About Health Care LA, IPA
Established in 1991, Health Care LA, IPA (HCLA) is a California Non-Profit Organization with a mission to provide Community based providers in Los Angeles County with a managed, integrated health care delivery system to serve their communities in an organized, efficient, compassionate and financially responsible manner. HCLA provides care to more than 300,000 individuals through a network of 40 contracted Health Centers,1,000 Primary Care Providers and over 3,000 contracted Specialty Providers. HCLA provides quality and compassionate care to the communities we serve.
About Titanium Healthcare
Titanium Healthcare, LLC is a medical management organization that operates high-risk and post-discharge clinics for risk-bearing entities and hospital systems. Titanium Healthcare creates partnerships to improve throughput, lower cost, and to improve the patient experience. For more information, please visit http://www.tihealthcare.com.