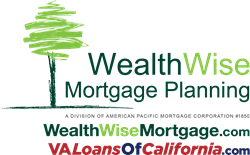 "Our Veterans put their lives on the line for our freedom and the VA Home Loan program is just one way we show our appreciation. It is unfortunate to see the men and women of our military not utilizing this benefit that can help them out so much financially." - Andrew Vierra
FOLSOM, Calif. (PRWEB) November 09, 2017
A disheartening trend is occurring among the Veteran population in the U.S. – very few are utilizing their VA Home Loan benefit.
Out of the more than 21 million Veterans in the country, there are only 2.5 million active VA home loan participants, according to data from the Department of Veteran Affairs. This means that only around 11 percent of Veterans are using a VA Home Loan, which is a government-guaranteed loan that encourages approved lenders to offer more flexible qualifying guidelines.
Veterans, actively serving military personnel and some surviving spouses of Veterans may qualify for a VA Home Loan (depending on credit history, income and other eligibility requirements).
The fact that so many Veterans aren't using the program is a main motivating factor in the creation of VALoansOfCalifornia.com, a new website dedicated to providing information and education about VA Home Loans.
Andrew Vierra is the creator of VALoansOfCalifornia.com and branch manager of WealthWise Mortgage Planning in Folsom, Calif., a division of American Pacific Mortgage Corporation.
"Our Veterans put their lives on the line for our freedom and the VA Home Loan program is just one way we show our appreciation. It is unfortunate to see the men and women of our military not utilizing this benefit that can help them out so much financially," Vierra said. "As I speak about VA Home Loans at professional conferences around California, I find that there are so many misconceptions around this benefit, and it is really disconcerting."
VALoansOfCalifornia.com has set out to dispel several misperceptions about the VA Home Loan program that may be preventing Veterans from using the program.
Here are five of the most common misperceptions Veterans have about the VA Home Loan program, dispelled.

VA Home Loans aren't just for first-time home buyers. This is a common myth in the military community, probably due to the minimal down-payment requirements. Veterans may have owned multiple homes in their lifetime, and still use the VA Home Loan benefit to buy or refinance as a primary residence.
VA Home Loans can be used more than once. As long as a previous VA Home Loan has been completely paid off through either refinance or sale, a Veteran's "entitlement" may be fully restored, and they may use the VA Home Loan benefit to purchase or refinance a primary residence again.
VA Home Loans can be used for more than small loan amounts. This is another common myth in the military community. VA County Loan Limits are higher than people think throughout the country. These are the limits to which a Veteran—with full entitlement—may qualify to purchase or refinance with a $0 down payment or $0 equity. Veterans may also use their benefit above these limits, with a minimal down payment and/or equity equal to only 25 percent of the difference between the limit and the desired loan above that limit.
A foreclosure or short sale does not disqualify you from using a VA Home Loan. Veterans may still be eligible for the loan in this situation, although it will be for less than if they hadn't had a bad credit event.
You can have more than one VA Home Loan at a time. Bonus entitlement allows Veterans more opportunities to get home loans through the VA program. If there is a current VA Home Loan on a Veteran's home, a portion of their entitlement has been used. Remaining entitlement may be sufficient for a loan on another primary residence.
VA Home Loans are utilized by Veterans for benefits such as 100 percent financing (qualifying factors may apply); no mortgage insurance requirement; no pre-payment penalties, and—unlike conventional loans – the loan may be assumed by any qualifying individual.
"It's tough for me every time I talk to Veterans and find out they aren't taking advantage of this benefit that they have earned. It could be saving them a lot of money and get them into a home they deserve, and that is why we created VALoansOfCalifornia.com," Vierra said.
For more information, visit VALoansOfCalifornia.com.
About VALoansOfCalifornia.com
VALoansOfCalifornia.com is a website dedicated to providing information to Veteran and active-duty military personnel, and all who wish to educate themselves on the benefits and opportunities available when using VA home loans to finance residential real estate in California.
About American Pacific Mortgage Corporation
American Pacific Mortgage Corporation (APM) is a U.S. residential mortgage company headquartered in Roseville, Calif. The company funded over $9.7 billion in home loans in 2016 and is licensed to lend in 19 states throughout the U.S. The company includes more than 800 loan advisors and branch managers in over 170 branch offices. Established in 1996, APM is built and led by a senior leadership group with decades of experience in mortgage lending. APM is 100 percent focused on making its branch managers and originators look good by providing the culture and resources to deliver home ownership in America. For more information, visit apmortgage.com.