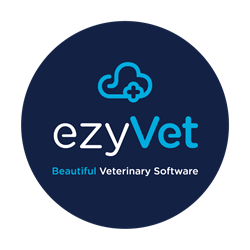 This product truly is a win for the veterinary industry. — Cole Valadez
SANTA BARBARA, Calif. (PRWEB) November 13, 2017
ezyVet, a cutting-edge forerunner in the cloud-based veterinary software market, and PayJunction have partnered to provide streamlined payment processing for ezyVet customers. With an EMV-ready Smart Terminal and the ability to store cards on file, ezyVet clients can now obtain deposits and expedite checkout by not requiring their customers to pay at the end of their veterinary appointments.
In addition to ezyVet's existing features such as client and animal management, financials, stock, reminders, lab integrations and more, ezyVet customers will now have access to PayJunction's Virtual Terminal and Smart Terminal to accept EMV, NFC and traditional magstripe credit cards, and go paperless with digital signatures.
The integration is seamless, and will allow for bulk charging of animal wellness plans, automated recurring billing for installment payments and comprehensive multi-user and multi-location reporting — all while eliminating duplicate entry and transposition errors.
"By partnering with ezyVet, we're bringing unique, integrated features to the market like customer cards on file, electronic signature capture and recurring billing models, all the while implementing our premier payment technology for a truly paperless process," said Cole Valadez, channel sales manager at PayJunction. "Coupled with PayJunction's consultative approach when reviewing processing rates, this product truly is a win for the veterinary industry."
PayJunction is a PCI Level 1 Merchant Account Provider and Payment Gateway, allowing ezyVet clients to streamline their payment providers while enjoying the best security standards available. ezyVet is integrated with XERO and Smart Flow as well, for a completely connected solution.
To begin processing payments through ezyVet, simply fill out this form.
About PayJunction
Since 2000, PayJunction has disrupted the payment processing industry with transparency and environmental consciousness. As the most comprehensive developer of paperless payment software, PayJunction now processes $4 billion annually and is growing rapidly. Its technology facilitates increased productivity, reduces costs for businesses and is mitigating the carbon footprint of an entire industry.
About ezyVet
ezyVet was founded in 2006 out of the desire for an intuitive, affordable and customizable software that could cater to veterinary practices of all sizes and compositions. With a wealth of knowledge from a range of veterinarians, a bit of ingenuity and a lot of passion, ezyVet's beautiful veterinary software came into existence. Our commitment to automation and innovation for a truly connected solution provides veterinary practices with the tools to increase their productivity and profitability.