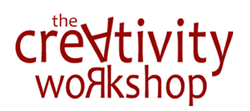 NEW YORK (PRWEB) November 10, 2017
There's an adage that says first impressions make lasting impressions, which is why representatives with The Creativity Workshop proudly announced today that it has redesigned its website with a visually beautiful design that provides site visitors with not only a lasting impression, but an unforgettable one.
"We wanted to offer a better experience for the user," said Ceci Glusman, spokeswoman for The Creativity Workshop."We made the site much faster, secure and easy to read."
Visitors to The Creativity Workshop's newly redesigned website, according to Glusman, will be able to subscribe to news and special offers. Those who subscribe will receive The Creativity Workshop's monthly email with the latest news while also having exclusive access to special offers that are not available or listed on their website.
Visitors will also have access to The Creativity Workshop's 2018 Calendar, including workshops in New York, Florence, Lisbon, Verona, Crete, Barcelona, Prague, and more.
And perhaps the best thing about The Creativity Workshop's newly redesigned website is that it has been optimized with a responsive web design, which means the organization's web page looks great on all devices, including desktops, tablets, and phones. This design gives visitors to The Creativity Workshop's website the ability to resize, shrink, and enlarge the content on the website, for improved navigation and user experience based on the type of device the user is using.
"We're very excited about the workshops that we have planned now and in the future," Glusman stressed, before adding, "As times change, technology has also changed, so it was very important for us to ensure that our website utilized the latest technology, which in turn enhances the user experience, making everything on our website quick, easy, and visually pleasing to the eye while browsing each page."
For more information, please visit https:creativityworkshop.com/whoweare
About The Creativity Workshop
The Creativity Workshop is based in New York City and is taught around the world.
The Creativity Workshop was established in 1993 by educator and writer Shelley Berc and multimedia artist Alejandro Fogel. The organization is dedicated to teaching individuals and groups about creative processes.
Contact Details:
The Creativity Workshop
One Columbus Place
40th Floor Suite N40F
New York, NY 10019
Tel: (212) 203-3252
Email: questions(at)creativityworkshop(dot)com
Source: The Creativity Workshop
###