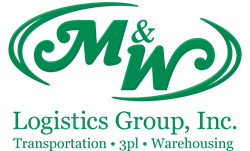 NASHVILLE, Tenn. (PRWEB) November 14, 2017
M&W Transportation Co. is sponsoring the Nashville Rescue Mission's 12th annual "Mission Possible" Turkey Fry for their 3rd consecutive year. Launched in 2005 and lead by country singer Tracy Lawrence, Mission:Possible Turkey Fry has been a huge blessing to Nashville Rescue Mission and to the homeless men, women, and children in the community. Now in its twelfth year, the annual Turkey Fry has provided close to 5,000 turkeys and more than 70,000 meals to help the Mission feed the homeless and hurting in Middle Tennessee.
"Nashville Rescue Mission is a blessing to our community," said Tracy Lawrence. "Each year I am humbled by the outpouring of support from friends who give their time to be part of the Turkey Fry. This special day allows us the opportunity to help raise awareness of the great services the Mission provides everyday to the homeless and those in need."
M&W believes in the value of the mission and are proud sponsors of the event. "We are just so thankful for organizations like The Nashville Rescue mission and people like Tracy Lawrence for putting on these events," said Zach Pugh of M&W's Marketing and Communication. "M&W has been a part of the turkey fry for the last several years, and we don't plan on going anywhere, it's just a great event serving so many needy people."
This year's Turkey Fry will take place in Nashville Rescue Mission Men's Parking lot, located at 639 Lafayette Street, Nashville, TN 37203, from 8:00 a.m. to 3:00 p.m. Tracy and friends plan to fry 500 turkeys for the homeless, hungry, and hurting during this year's annual event. The Benefit Concert will be held at the Wildhorse Saloon. Doors open at 6:00 p.m. and the concert starts: 7:30 p.m. To receive more information please visit http://www.nashvillerescuemission.org.
About Nashville Rescue Mission
Nashville Rescue Mission is a Christ-centered community dedicated to providing hope for today, tomorrow and eternity to the hungry, homeless and hurting in Middle Tennessee. Few organizations do so much to give back to the homeless in the Middle Tennessee area. Nashville Rescue Mission provides hot meals, training, and rehabilitation options to help individuals reclaim their lives.
About M&W Logistics Group
Moving America Forward Since 1973, M&W Logistics Group, Inc. is a transportation and 3PL Company with headquarters in Nashville, TN. M&W is family-owned and operates with a simply philosophy: Listening to their customers and providing the best possible solution to meet their needs in a cost-effective manner, while valuing safety and professionalism.
M&W operates terminals out of Nashville, Memphis, and Indianapolis. More information about M&W can be found at http://www.mwlginc.com. To learn more about the M&W professional drivers and why M&W is an industry leader in retaining their drivers go to http://www.drivemw.com.