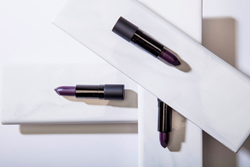 "This Crunchi campaign is a way to honor the loss of my sister and shine a light on her memory," said Melanie Petschke, co-founder of Crunchi
Stuart, FL (PRWEB) November 10, 2017
Crunchi cosmetics announced today the company will be donating a portion of their proceeds to Mothers Against Drunk Drivers (MADD) for a special campaign in honor of co-founder, Melanie Petschke's sister, who tragically lost her life to a drunk driver on Nov. 12, 2000. Seventeen years ago, Beth Ann Lundin, was in the prime of her life and became the victim to a drunk driver.
"This Crunchi campaign is a way to honor the loss of my sister and shine a light on her memory," said Melanie Petschke, co-founder of Crunchi. "Because of a senseless, selfish act by a drunk driver, Beth had her life stolen from her, and from all of us. I'm honored to contribute a portion of the proceeds to benefit Mothers Against Drunk Driving, and raise awareness in memory of Beth."
Crunchi is a healthy, toxin-free cosmetic line dedicated to providing high-performing, safe, products. The company will be offering $10 off all Luxe Lipsticks beginning at 3 pm EST Saturday, November 11th until midnight Sunday, Nov 12th, in tribute to Petschke's sister Lundin.
Petschke says one of the darkest lip colors, reminded her of her sister's fashionable style, so she chose to name the Crunchi shade "First Avenue" after a well-known Minneapolis music club, where her sister had been to countless shows. Back then, Lundin was delighted to be cast there as an extra in the movie Purple Rain. Shortly after Crunchi's "First Avenue" Luxe Lipstick was released, Prince tragically died, and it was quite poignant to Petschke, and so the namesake carries that much more meaning.
Petschke's goal is to keep her sister's legacy alive by sharing her story, and her personal loss to raise awareness and funds to support MADD and their noble and much-needed cause. Lundin was 11 years older than her sister and was a mentor, role model, and positive influence.
On behalf of Crunchi, Petschke would like to remind everyone to please drive responsibly – before, during, and after this holiday season.
About Crunchi Cosmetics 
Crunchi is a progressive line of high-performance, and toxin-free cosmetics crafted with a combination of safe and certified organic ingredients. Launched in 2016, the company has set a new standard for cosmetic safety. Crunchi's mission is to educate others about the dangers of cosmetic toxins and pride themselves on producing cosmetics that won't compromise health or performance. Crunchi products are distributed across the country by hundreds of advocates who have joined the movement to educate individuals and promote clean cosmetics. For more information visit Crunchi.com or call 888-831-3133.
Campaign Link: http://us12.campaign-archive.com/?u=fe65323051bf62e76e639cde0&id=06a7c836c2
Media Inquiries
For more information please contact Cindy Metzler at 561-271-1389 or cindy(at)cindymetzler(dot)com.