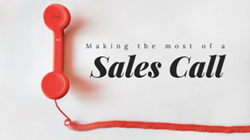 First impressions are everything, and the same goes with sales calls.
AUSTIN, Texas (PRWEB) November 14, 2017
First impressions are everything, and the same goes with sales calls.
Shweiki Media has teamed up with Ryan Stewman -- five-time bestselling author, sales trainer, entrepreneur and regular contributor to major publications like Forbes and Entrepreneur -- to present a new webinar featuring tips for acing the initial sales call and, ultimately, close more sales.
In the webinar, available exclusively through Shweiki, Stewman - known throughout the industry as the Hardcore Closer -- covers the following topics:
-Getting to know leads
-Social reconnaissance
-Presenting solutions early
-Keeping the conversation flowing
-And more!
The webinar is available on Shweiki's YouTube channel and with an accompanying blog on shweiki.com.
Shweiki Media's mission has always been to help publishers improve by providing the most profitable, hassle-free printing experience possible. This includes guaranteeing the highest quality product, exceptional customer service, world-class communication, an on-time guarantee, and no surprises– whether printing magazines, postcards, flyers or anything else.
As a printer and publisher, Shweiki Media also believes that this hassle-free experience includes making their clients better. Utilizing relationships with industry experts, Shweiki Media strives to educate clients and help them thrive in the exciting world of publishing–while having lots of fun along the way!
For more great info from and about Shweiki Media, please check out our blog at shweiki.com/blog (and sign up for our FREE weekly expert webinars!), and subscribe to our Youtube Channel at youtube.com/shweikimedia. You can also follow us @ShweikiMedia and "like" us at Facebook.com/shweikimedia
About Ryan Stewman:
At Ryan's website, HarcoreCloser, you can find over 700 blogs as well as 400 – 500 pages of other info about sales marketing, Facebook ads, and so much more.
Ryan's bestselling book, Elevator to The Top, walks you through the funnel, upsells, and extra programs. You can score a free paperback copy here.