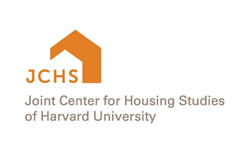 The home remodeling market is stronger than ever
RESTON, Va. (PRWEB) November 16, 2017
Mark Fies participated in the 2017 Remodeling Futures Conference as part of the Joint Center for Housing Studies (JCHS) at Harvard University on Tuesday, October 24, 2017.
As Chief Operating Officer of Synergy Design & Construction, Mark was invited to attend the conference to gain new insights on the growth and innovation of the industry. "The home remodeling market is stronger than ever with new products being introduced every month and I want our company to lead the industry with the best practices and product knowledge," said Mark Fies.
The Remodeling Futures Program is dedicated to studying the home improvement industry, namely the factors affecting how housing renovation and repair grows and changes. The program seeks to research how economic and innovative trends impact the home improvement industry and to produce a better understanding of the relationship to the broader residential construction industry. The Remodeling Futures Program hosts semi-annual conferences during which the Program's Steering Committee members present industry research and insights. The Steering Committee is made up of home improvement industry experts such as Kohler, Houzz, and Zillow, big-box retailers like Lowes and Home Depot, along with suppliers, manufacturers, industry analysts, associations, and a few remodelers from across the country.
Mark is no stranger to innovation. After starting Synergy in 2008 against formidable economic circumstances, Mark, along with his wife and business partner Mina, grew Synergy into a multi-million dollar firm using their proprietary process - the Renovation Roadmap. In addition, they incorporate ground-breaking techniques like using Feng Shui and other Interior Alignment practices to customize the remodeling experience for their clients.
Samsung and Professional Remodeler magazine recently recognized their efforts by awarding Synergy with the 2017 Innovation in Remodeling Award at a national conference held in Philadelphia on Tuesday September 19th.
"We believe aligning your home can change your life," said Mina Fies. "Mark and I want to do whatever we can to help demystify the process and empower homeowners across the nation to start loving their homes again."
About Synergy Design & Construction
Synergy Design & Construction is an award-winning design/build home remodeling firm based in Reston, Virginia. Launched at the height of the 2008 recession, their against-all-odds success story has garnered both local and national recognition, several Master Design and Contractor of the Year awards and features on NPR and HGTV. Their commitment to innovative strategies for remodeling success includes the development of a proprietary homeowner interactive educational platform and project management system called The Renovation Roadmap™.