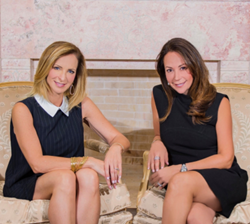 The market is ripe for new buyers and investors from across the globe. Miami is diverse, amenity-rich, affordable, safe, beautiful and all are welcome.
MIAMI BEACH, Fla. (PRWEB) November 13, 2017
The American economy and U.S. dollar has strengthened over the past years, making real estate one of the most valuable and safest investment areas for national and foreign buyers. As for South Florida, it is the ultimate destination for buyers of luxury condominiums, second homes and larger investment properties.
"The market is ripe for new buyers and investors from across the globe. Miami is diverse, amenity-rich, affordable, safe, beautiful and all are welcome," said Realtor Sandra Payne, of NS Miami Real Estate Team at The Keyes Company. "Additionally, bank loans are more readily available to qualified individual buyers and banks are competing to give buyers loans."
To further educate those who are considering investing in South Florida real estate, Payne lists the following three benefits:
No. 1: Pricing. The pricing and amenities of Miami luxury condos and homes are favorable for buyers. "South Florida has an abundance of options for buyers to choose from (over 10,000 units in the pipeline) in a variety of neighborhoods, which due to the increase in inventory has helped developer and resale prices drop," said Payne.
No. 2: Demand. Miami boasts a myriad of cultural, art and recreational activities for work, life and play balance including museums, high-end restaurants, shopping, festivals and concerts to serve its growing population. According to a mid-2017 market study released by the Miami Downtown Development Authority (DDA), rents are stable, and residential development is being balanced with demand, a strong indication that the market is stabilizing for the long-term.
No. 3: International flights. Miami real estate attracts affluent foreign buyers and ultra-high-net-worth investors. "The creation and addition of more nonstop direct international flights from countries in Asia, Turkey, Israel and others will dramatically reinforce an already stable market," concluded Payne.
About Sandra Payne, NS Miami Real Estate Team, The Keyes Company
Sandra Payne is a global luxury Realtor and Miami Beach expert. She works with first-time buyers, seasoned homeowners and multi-property investors. The Keyes Company is a founding member of Leading Real Estate Companies of the World. For more information, please call (305) 321-0456, or visit http://www.nsmiamirealestateteam.com.
About the NALA™
The NALA offers small and medium-sized businesses effective ways to reach customers through new media. As a single-agency source, the NALA helps businesses flourish in their local community. The NALA's mission is to promote a business' relevant and newsworthy events and achievements, both online and through traditional media. The information and content in this article are not in conjunction with the views of the NALA. For media inquiries, please call 805.650.6121, ext. 361.