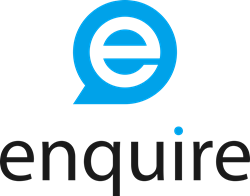 With Enquire Solutions, we can provide better service to potential residents and their family members and gain better insight into our business. - Amy Vittitow, Sr. VP of Sales and Marketing, Civitas Senior Living
DENVER (PRWEB) November 14, 2017
Enquire Solutions, a Denver-based provider of cloud CRM and sales call center solutions for senior living and post-acute communities, today announced that they have partnered with Civitas Senior Living, a privately-held senior living management company, to provide their CRM. Enquire CRM will enhance Civitas Senior Living's current sales and customer service operations by providing the technology they need to manage their expanding portfolio.
Enquire Solutions simplifies the management and oversight of Civitas' portfolio, which is invaluable for a growing senior living provider. Enquire CRM integrates seamlessly with Civitas' current software applications, the robust reporting capabilities offer a comprehensive view of sales and operations, and the user-friendly interface encourages system-wide adoption. Overall, Enquire CRM boosts efficiency and encourages a customer-first philosophy. Additionally, Civitas is now able to segment communities into different classifications to compare the performance of start-up, mid-sized, and mature markets.
"As our growth continues, it's very important that we choose an innovative CRM that can accommodate evolution in our industry and our organization," said Amy Vittitow, Sr. VP of Sales and Marketing at Civitas Senior Living. "As we set to launch additional communities, maintaining sales and customer service are our top priorities. With Enquire Solutions, we can provide better service to potential residents and their family members and gain better insight into our business. The system helps us analyze start-up communities and future project pipelines, which is crucial for resource strategizing and allocation. This input helps us to focus on what we do best."
"We're proud to partner with Civitas Senior Living, a senior living provider with character and integrity. They deliver first-rate senior living services in a wholly personable and transparent way," said Erin Hayes, Chief Revenue Officer at Enquire Solutions. "The story that brought Civitas to life is an admirable one. Their quality guarantees have led to strong relationships with their communities and residents. We are delighted they have selected Enquire CRM, and we look forward to seeing their continued success and growth."
ABOUT CIVITAS SENIOR LIVING
Civitas Senior Living is a Senior Living Management Company based out of Fort Worth, TX, that administers a team of senior living experts that provide all facets of senior living operations. This expertise includes extensive experience in assisted living, memory care, and independent living. Through third-party management contracts, Civitas provides expert management services for operational start-ups, turn-around operations, and ongoing operations. Connect with Civitas Senior Living on Facebook, LinkedIn, or visit http://www.civitasseniorliving.com.
ABOUT ENQUIRE SOLUTIONS
Enquire Solutions is the fastest growing CRM and call center solution for the senior living and post-acute industry. Enquire designs and implements customized solutions that support each client's onsite staff. Headquartered in Greenwood Village, Colorado, Enquire Solutions serves senior living and post-acute communities throughout the United States and Canada. Their vision is to improve the experience for prospects and family members with their customer service focused products. Their cutting-edge analytics provide the executive team insight into the sales process and marketing efforts. Visit http://www.enquiresolutions.com and connect with Enquire on Facebook, Twitter, and LinkedIn.