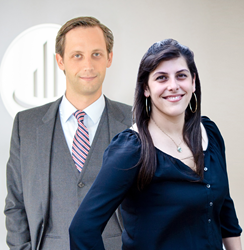 NEW YORK (PRWEB) November 17, 2017
Agostina Muro, a prominent real estate sales executive in the New York market, has joined the OPTIMAR International team as its Director of New Development in their Northeast base in New York. Most recently Muro was a Sales Manager at Town Residential where she assisted in the companies launch and expansion to Brooklyn. Prior to Town, Muro was a Leasing Director at Two Trees Management.
"OPTIMAR is an extremely unique platform, in the sense that they provide outlets for residential, commercial, and investment sales under one roof," Muro said.
Although new to New York, OPTIMAR currently has almost $100m in projects that they are working on and/or have closed YTD. The list of transactions ranges from investment sales, commercial leases, down to residential rentals.
"What makes our company so dynamic is the ability for our team to transact in all levels and facets of the industry. We have agents who yesterday worked with clients to sell their single-family home, today assisted in finding debt for a development and tomorrow will be showing a rental property. It is crucial in today's market place that you have the skills and access to assist clients in a variety of transaction types, we provide this to our agents with diverse leadership and experience levels. Agostina joins us at a pivotal time for the business and I know she will be a huge asset for the growth of the company, specifically in New Development Sales.'', says Briggs Elwell.
Briggs Elwell is the Head of the Northeast operation of OPTIMAR International Realty. He is leading the company's expansion from South Florida into New York.