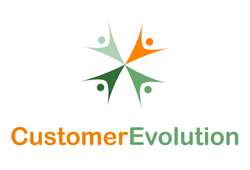 The LoyaltyMD platform provides actionable insight into patient needs and preferences as well as other valuable business intelligence.
ST. LOUIS (PRWEB) November 15, 2017
LoyaltyMD™, a new engagement solution focused on attracting new patients and cementing patient loyalty, won Gold awards in the "Best Interactive" and "Best Overall" categories in the eHealthcare Leadership Awards. The prestigious recognitions, presented by Plain English Health Care, were announced at the 2017 Health Care Internet Conference (HCIC).
Through LoyaltyMD, a platform designed by Customer Evolution, patients sign up for free memberships and earn points by participating in qualified activities. After accumulating points, members can redeem them for exciting rewards of their choosing.
"LoyaltyMD is a comprehensive solution we tailor to achieve our clients' patient acquisition and retention objectives," explains Sue Butler, Executive Vice President, Client Success. For example, activities that enable members to earn points might include receiving an annual cancer screening, completing a health risk assessment or subscribing to an email newsletter.
"In addition to providing our clients a branded portal and mobile app, we also manage the entire loyalty program, including program design, perk selection, point tracking, member communication and reward fulfillment," Butler added. "The LoyaltyMD platform provides actionable insight into patient needs and preferences as well as other valuable business intelligence."
Customer Evolution's team members are recognized experts in loyalty marketing. CEO Rich Phillips is behind the design and management of some of the most successful loyalty programs in the U.S., spanning hospitality, financial services and health insurers. This consumer market experience is matched with the team's depth in health care services, including C-level leadership.
"Health systems are playing catch up in a consumer landscape that has been revolutionized by share-moving programs across nearly every industry," Phillips stated. "Health systems have made heavy investments to acquire customers that now are at defection risk to both traditional and emerging competitors. Simply put, health providers do not have ten years to address the marketing, operational and cultural issues that impede their ability to attract and retain customers."
Phillips observes that many health care organizations often think of patient relationships as the limited interaction contained within an encounter or procedure. Customer Evolution's approach fosters brand loyalty from the modern consumer-patient while simultaneously introducing a fresh approach to traditional health organization thinking, mobilizing the culture to embrace customer-centered thinking.
"Patients' expectations now involve considerably more than just the eight minutes with their primary care physicians," Phillips said. "LoyaltyMD allows a patient to derive greater benefits from the relationship with the health provider and health system. Importantly, it also serves as a powerful lever in moving the health care organization's culture to understand and engage in customer-centered thinking."
For more information about LoyaltyMD and Customer Evolution, please visit http://www.customer-evolution.com.
About Customer Evolution
Customer Evolution is a marketing solutions and services innovator. Leveraging a heritage of providing loyalty solutions for respected brands spanning multiple consumer industries, the Customer Evolution team is focused on health care marketing to address the significant challenges and opportunities of the modern consumer-patient.