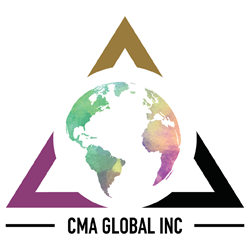 CMA Global is committed to developing a workplace that encourages high-level personal development.
ATLANTA (PRWEB) November 15, 2017
The daily grind, the 9 to 5, whatever people chose to call it, work is often considered a chore rather than a joy. CMA Global is eager to promote that work doesn't have to be boring, and how finding an industry full of opportunity can make work engaging, enjoyable and rewarding.
With the cost of recruitment increasing, it is no wonder businesses are looking to manage their workforces efficiently and reduce the overheads involved when replacing employees. CMA Global is a successful sales and marketing firm, are encouraging business owners and leaders to emphasize developing an enriching environment as research is identifying those who are bored at work are twice as likely to seek alternative employment options.
About the firm - http://www.cmaglobalinc.com/
Gallup has reported only 30% of American workers are engaged in their current roles. Employees who are disengaged are likely to say high absenteeism, low functionality and decrease loyalty within the workplace. The estimated cost to US businesses has been reported at a whopping $550 billion.
CMA Global is committed to developing a workplace that encourages high-level personal development. The firm is selective with their clients and projects, instead opting for projects that closely match the firm's brand vision and core values. Managing their selection process, the business can match new starters on their potential to match company culture and are experiencing the benefits of a loyal and engaged workforce.
CMA Global Inc's Managing Director, Marques Aiken states "Personal development is hugely important at CMA Global, and we recognise how important it is to nurture fresh talent. We value every member of our team and consider them indispensable. Full measures are made within the firm to ensure maximum productivity is met and also the needs of a developing career. We understand everyone is an individual and tailor a personal development program to each individual to ensure projects are selected to meet the personal requirements.
To ensure everyone finishes 2017 strong a review will be conducted over the next few weeks guaranteeing a tailored action plan will provide a happy and healthy workforce will be ready in 2018.
Taking on new clients and campaigns will mean the firm is looking to take on new contractors.
Source: