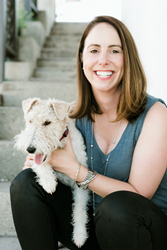 Mental health, treatment and recovery programs are not topics that most people speak about socially. Andrew's podcast gathers and demystifies what the industry is doing from different perspectives
SALT LAKE CITY (PRWEB) November 16, 2017
"In the Trenches" launched August 2017 and is hosted by entrepreneur, founder and Executive Director of Pure LIfe, Andrew Taylor, MBA. Andrew interviews Millennials, Education Consultants, College Consultants and Therapeutic Placement professionals and many other professionals within the Family Choice Behavioral Healthcare (FCBHI) industry. Andrew's passion for Whitewater Rafting led him to Costa Rica where he ran the whitewater rafting program for Outward Bound Costa Rica. Pure Life, a wilderness therapy program using a base camp for young adults was launched in April 2013.
"I met Andrew at a professionals' conference in October 2016 after hearing about his treatment program for several years. We jumped into a conversation about religion, transition and life topics that are generally taboo at a conference. His passion to create and grow is contagious," said Jenney Wilder. "I often find myself in these interesting conversations about Millennials with industry experts that everyone could benefit from," said Andrew Taylor about the seeds of his podcast. "I wanted to capture those conversations and make them available to the public with the hope that people benefit, in their personal and professional lives, from hearing what these savvy professionals have to say about the work that we do daily," he explained.
"Mental health, treatment and recovery programs are not topics that most people speak about socially. Andrew's podcast gathers and demystifies what the industry is doing from different perspectives," said Jenney. According to Edison Research, 67 million Americans (primarily 25-54 year olds) listen to podcasts monthly. "If he reaches a small number of the millions of Americans who listen to podcasts weekly, Andrew has created a conversation to change the social fabric," Jenney said.
The 'In the Trenches' podcast archive is available on SoundCloud. Jenney's interview is number 15 in the series.
About All Kinds of Therapy
All Kinds of Therapy is located in downtown Salt Lake City, UT. The Intermountain West is surrounded by cutting-edge Family Choice Behavioral Healthcare and substance abuse industries for troubled teens and young adults. The website provides the only comprehensive, independent, online directory with a 'search and compare' function to distinguish among the vast options of treatment models, locations, clientele and included features available throughout the United States.
All Kinds of Therapy will donate 1% of its net income to nonprofits that they believe encompass all types of education, all types of learning and all types of therapy.
About Pure Life Adventure
Pure Life Adventure is located in the Central Pacific region of beautiful Costa Rica. Relying on decades of experience in the Costa Rican outdoor industry, our bicultural team provides a sophisticated and holistic treatment approach to helping young adults with depression, anxiety, low self-esteem, lack of motivation, executive function deficits, trauma and substance abuse/recovery. Pure Life utilizes traditional individual and group therapy in combination with outdoor experiential learning and adventure therapy. Our integrated and dynamic approach includes an emphasis on fitness, mindfulness, life skills and cultural immersion.