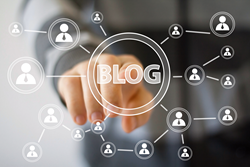 "We need to embrace technology to make learning more engaging. Because when students are engaged and they are interested, that's where learning takes place."
NEW DELHI, and NEW YORK (PRWEB) November 23, 2017
For tech-enthusiasts across the globe, Techrevel has become the ultimate source of latest updates on tech gadgets and reviews, along with the startup and funding news for tech businesses. Despite the abundance of similar platforms online, Techrevel, with their attention to time and detail has managed to establish itself as a market leader.
It's not that the other popular tech-news platforms on the internet have not been doing their job well. Most of them strive to stay abreast of the latest developments in tech gadgets or product reviews that most people are looking for. However, when it comes to adding value with deeper insights of the global tech industry, only few can keep up. Techrevel is doing that flawlessly.
Techrevel partner Rajeev Dubey said, "When we first started out, we did what everybody did – picked up the latest scoop and updates on gadgets and reviewed them. This definitely brought us the maximum clicks on our posts. But somewhere down the line, we realized it wasn't enough. You see, the launch of new gadgets and reviews become viral on the internet in no time. Why? Because it's a hot topic – people will be looking for it. Yet, there is so much more that is happening in the tech world that most people don't cover – things like tech startup news or funding news. This is where we create our niche."
Targeting market niches has been a longstanding technique of overcoming competition and it seems to be working well for the website. Rajeev was also quick to point out that this, in no way, means that they aren't doing the regular stuff that other similar platforms do. The website has a strong following that includes tech enthusiasts of all ages – something that only goes to translate their increasing popularity.
We reached out to one of the regular followers of Techrevel, a young app designer from Missouri who goes by the online moniker of Pixelator to share his views about the website with us.
"I am a complete tech junkie. I live, eat, and sleep tech. There are several online platforms like Techrevel that I avidly follow. Part of my work involves keeping track of how new tech start-ups obtain funding – that's where Techrevel is my go-to option. I don't even bother with others, because I know I may not find relevant news there, but I will always find it here at Techrevel," says Pixelator.
Pixelator is not the only happy followers Techrevel has. There are more like him. Their review of the website doesn't come as a surprise. One of Techrevel followers even went on to say, "Their gadget reviews are so accurate, you can almost blindly go and purchase something they've raved about!"
It is safe to say that Techrevel has indeed worked its way into carving out a specific market niche for their website in an attempt to become the ultimate tech-junkie destination for latest news, gadgets and reviews from the tech world.
About Techrevel:
Techrevel is a comprehensive online platform providing exclusive tech related news and reviews to tech enthusiasts across the globe.
Website link
https://www.techrevel.com/
Media Contact:
Aapt Dubey