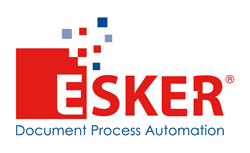 As the only food application in the cloud, the integration of fax and email gives us a leg up.
MIDDLETON, Wis. (PRWEB) November 15, 2017
Esker, a worldwide leader in document process automation solutions and pioneer in cloud computing, today announced its expanded collaboration with Food Connex, a food-management solution developed, programmed and supported by Integrated Management Solutions. The company will update its existing Esker fax server solution with Esker Cloud Fax Services.
Food Connex customers operate in the food and beverage industry, where fax remains a prevalent method of communication. Previously, this required Food Connex to manage traditional servers and fax modems, which became expensive and time consuming when adding new modems to servers. Even customer support was becoming a challenge, a cornerstone of the business that Food Connex was not willing to let fall to the wayside. As a software company and long-time Esker customer, the company desired a flexible on-demand solution with no hardware or maintenance requirements.
"Being able to rapidly bring products to market is extremely important, which is why moving to a cloud-based solution was critical to us," Paul Hernandez-Cuebas, president of Integrated Management Solutions, explained. "As the only food application in the cloud, the integration of fax and email gives us a leg up."
Cloud faxing with Esker
With Esker Cloud Fax Services, Food Connex has effectively transformed fax and email processes by removing hardware and manual tasks. These advancements allow Food Connex to take advantage of pay-per-use pricing, real-time status notification and 24/7 server availability. Since implementation, the company has experienced many benefits, including:

Unlimited capacity
Faxing directly from desktop systems
Minimal operating costs
Moving focus back to customer support
Ensured business continuity
Reduced carbon footprint with digital workflows
Enhanced document clarity
Integrated fax and email capabilities
About Integrated Management Solutions
Headquartered in suburban Philadelphia, Integrated Management Solutions provides "No-Nonsense," yet innovative, food software solutions and support services to processors and distributors of all sizes and shapes. Its solution offerings include Food Connex, a food management solution. The Food Connex team has accumulated over 75 years of management experience in the food distribution industry and more than 25 years in software development. Located all over the United States, Food Connex customers range from full-line distributors to distributors and processors who specialize in all types of meat, poultry, seafood, produce, dairy, grocery and specialty items.
About Esker
Esker is a worldwide leader in cloud-based document process automation software. Esker solutions, including the acquisition of the TermSync accounts receivable solution in 2015, help organizations of all sizes to improve efficiencies, accuracy, visibility and costs associated with business processes. Esker provides on-demand and on-premises software to automate accounts payable, order processing, accounts receivable, purchasing and more.
Founded in 1985, Esker operates in North America, Latin America, Europe and Asia Pacific with global headquarters in Lyon, France and U.S. headquarters in Madison, Wisconsin. In 2016, Esker generated 66 million euros in total sales revenue. For more information on Esker and its solutions, visit http://www.esker.com. Follow Esker on Twitter @EskerInc and join the conversation on the Esker blog at blog.esker.com.