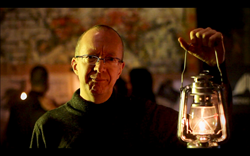 LOS ANGELES (PRWEB) November 15, 2017
Phoenix Point, the upcoming strategy game from X-COM creator Julian Gollop, has now more than doubled its original funding goal of $500,000.
To mark this milestone, the company is announcing that the previously unmet "Floating Phoenix Base" stretch goal will be made available to all backers as free DLC.
Snapshot Games CEO and creative director Julian Gollop said: "Thanks to the incredible support of our fans, we have added some tremendous design, art and technical talent to the team. I'm hugely grateful to everyone who supported us, and I can't wait to show you what we're making for you."
Regular updates on the game's progress are posted on the Phoenix Point development blog. For interviews, key requests and other matters, contact the developer directly. The game is available for pre-order now at the Phoenix Point store.
About Phoenix Point:
Phoenix Point is the new strategy game from the creator of the original X-COM series. It features turn based tactics and world based strategy in a fight against a terrifying, alien menace. You will face an alien threat that mutates and evolves new forms in response to your tactics. The strategic level of the game is deep and complex: you will have to manage your relationships with other human factions as you take on a wide variety of missions including kidnaps, rescues, assassinations, sabotage, haven assaults and base defence.
The game is in development for Windows PC, Mac and Linux, and scheduled for release in 2018. The game originally debuted on the Fig crowdfunding platform, and hit its initial goal within a week.
About Snapshot Games:
Snapshot Games was established in 2013 by Julian Gollop, legendary designer of the original X-COM games, and industry veteran David Kaye. In 2014, Snapshot Games successfully funded its first game on Kickstarter, Chaos Reborn, which launched in October 2015 to an 85/100 on Metacritic. Snapshot's studio in Sofia is a team of experienced developers from Ubisoft, Crytek, and other European studios.