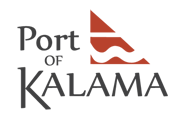 The Port of Kalama is an ideal location for Marco to expand its presence in the Pacific Northwest and to service its growing customer base in the region.
KALAMA, Wash. (PRWEB) November 15, 2017
Marco Industries, an industry leader in the manufacture and distribution of quality accessory products for the metal roofing and cladding industry, has signed a lease for 30,000 square feet of warehouse and office space at the Port of Kalama. The Oklahoma-based company will be one of the first tenants in the Port's new 110,000 square foot industrial building in the Kalama River Industrial Park. The new building is expected to break ground in December.
Marco Industries manufactures and distributes ventilation, closure, fasteners, flashing, underlayment and other accessories for metal roofs and wall systems and expects to hire eight to ten employees in its start-up phase at the Port. Numerous Marco products will be utilized by the Port in the construction of the new building.
"The Port of Kalama is an ideal location for Marco to expand its presence in the Pacific Northwest and to service its growing customer base in the region because of its proximity to transportation routes and the availability of qualified labor," says Blake Atkins, CEO and President of Marco.
Marco Industries, which is expected to open its Kalama facility in the summer of 2018, joins a growing number of industries and businesses who have found the Port of Kalama an ideal location to grow their businesses. The Port boasts a state-of-the-art Industrial Park with buildings ideal for manufacturing, technology, storage and many other industry sectors. Sixteen acres of public riverfront parks stand out as popular recreational destinations for both locals and tourists. Port officials cite several advantages for businesses like Marco Industries to expand operations in Kalama including:

No state corporate or personal income taxes
Collaborative, business-friendly environment
Affordable/competitive rates
Accessibility to all modes of transportation
Quality buildings, land on river/rail/Interstate
Quality of life, slow-paced, beautiful, quiet, hometown feel
Proximity to international airport at PDX—just 30 minutes away
About Marco Industries
For more than 25 years, Marco Industries has demonstrated a value-based commitment to customers, from the products we offer to the service we provide. The Marco Weather-Tite System offers a comprehensive line of products that offers easy installation, remarkable building ventilation, lower utility costs, extreme durability, and outstanding warranties for our customers' metal roof and wall systems. With our Tulsa-based headquarters and central manufacturing plant, five distribution facilities in North America, and Regional Sales Team, Marco continues to be the company builders and manufacturers choose for metal roofing. Our products will save you time and money, and that's "Value Through the Roof."
About Port of Kalama – Where rail and water meet
The Port of Kalama is located in Southwest Washington on the Columbia River and immediately off of Interstate Highway 5. The port exists to induce capital investment in an environmentally responsible manner to create jobs and to enhance public recreational opportunities. Port of Kalama's industrial area includes five miles of riverfront property adjacent to the 43' federally-maintained deep draft navigation channel of the Columbia River. The Port is served by the Burlington Northern/Santa Fe and Union Pacific railroads. There are over 30 businesses located at the Port of Kalama, employing over 1,000 people. Port of Kalama offers all the superior facilities businesses need to thrive, and an unsurpassed quality of life. The port offers shovel ready sites, a new Industrial Park, state of the art Marine Terminals and transportation accessibility to rail and highway all just a 30-minute drive to the Portland International Airport. Port of Kalama also offers high-bandwidth communications, with dual access fiber-optic service to Seattle and Portland. Properties currently available at the port for businesses wishing to expand and thrive: Visit http://portofkalama.com/available-properties/.
Contact: Liz Newman, marketing manager, Port of Kalama, 360-673-2379 or Claudia Johnson, PR, 503-799-2220.