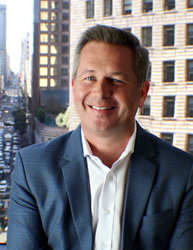 Great leaders grow new leaders to succeed them.
SAN FRANCISCO and OVERLAND PARK, Kan. (PRWEB) November 20, 2017
News Facts

SelectQuote Insurance Services announces its founder Charan Singh, will step down as Chief Executive Officer and transition to the role of non-executive Chairman of the Board providing strategic direction to the Board of Directors and management with the goal of continuing to grow the company. The leadership change was effective October 31, 2017.
Tim Danker has been appointed to the role of Chief Executive Officer. Danker will also continue in his role as President of SelectQuote Life.
Danker has held a variety of leadership roles in corporate finance, sales, marketing and international business at companies including Cerner, Sprint and Spring Venture Group. He started at SelectQuote in 2010 and began serving as President of the Life division in 2015.
Singh founded SelectQuote in 1985 as the first direct-to-consumer life insurance brokerage company in the United States. This model allows consumers to shop multiple insurance carriers to get the best product and rate for their individual situation. SelectQuote agents are commission agnostic and work to find the best policy for each customer.
Under Singh's leadership, in 2011 SelectQuote expanded from life insurance to include two additional lines of business: SelectQuote Senior and SelectQuote Auto and Home.
Adding Senior and Auto and Home lines of business have contributed to SelectQuote's success. In 2016, SelectQuote's revenue was approximately $160 million with more than 20 percent year-over-year growth.
In another leadership change, Tom Grant will be moving from President of SelectQuote Insurance Services to the role as the non-executive Vice-Chairman of the Board. He will continue to provide strategic direction to the board and company management in his new role.
Supporting Quotes

"SelectQuote's business is based on two strong pillars. First, we put the customer first - it is the cornerstone for everything we do," said Tim Danker, SelectQuote Insurance Services CEO. "The second is we operate in the best interest of our 50 carrier partners. This gives us the power to produce quality business that will stay on the books and produce strong underwriting results. This strong foundation created by Charan Singh will be how we continue to operate."
"Tom Grant was instrumental in building SelectQuote Senior and SelectQuote Auto and Home to successful levels," said Charan Singh, SelectQuote Chairman. "Tom's contributions have improved operations across the entire SelectQuote organization. His role on the board will give the company the continued benefit of his vast business expertise as we continue on our growth plan."
"These changes are part of a long-term succession plan," said Donald L. Hawks III, Board of Directors of SelectQuote and President of Brookside Equity Partners. "Great leaders grow new leaders to succeed them. This plan is designed to ensure SelectQuote will continue to operate in top form while serving the needs of our customers."
About SelectQuote Insurance Services
Founded in 1985, SelectQuote pioneered the model of sharing unbiased comparisons from multiple highly rated insurance companies providing the best policy and terms to customers. SelectQuote is an innovative and established leader building and operating insurance exchanges for term life, auto & home and Medicare insurance products. For more information, visit SelectQuote and engage via Facebook, LinkedIn or Twitter.