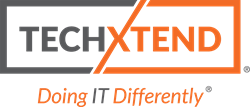 Our collective commitment to safety in schools addresses the issue from both angles, security and mental health/wellbeing, said Peter Kraft, President of Evolution Labs.
EATONTOWN, NJ (PRWEB) November 15, 2017
TechXtend, Inc. (NASDAQ: WSTG), a leading IT solutions provider with a SLED practice that focuses on safety and security, STEM, network infrastructure, classroom management and educational technology software and hardware products, announced today an agreement with Evolution Labs. Under this agreement, TechXtend will be a reseller for Evolution Labs products and services in North America. TechXtend has also been named the exclusive partner for the New Jersey K-20 market.
Evolution Labs' Suite360 program delivers character education and social emotional content to students (as well as parents and school staff) via web and mobile devices. Professionally developed content is built around critical wellness topics, including: Bullying/Cyberbullying/Hazing, Depression, Anxiety, Respect, Racial tolerance, Drug & Alcohol, Academic integrity, Responsible social media use, Good citizenship and more. ISS360 goes deeper by delivering intervention and restorative justice content to students in detention/suspension. "Students are now engaging in learning modules related to their infraction," said Kraft. "The goal is to reduce recidivism and get them back to class faster."
"The announcement of this partnership with Evolution Labs continues to show our commitment to the safety and wellbeing of the students and staff in New Jersey education. The education of students, administration, teachers and parents is of paramount importance in the fight against cyberbullying. Evolution Labs' solutions address that and much more including social and emotional learning, character development and health and wellness. We are honored to be partners with a team that has the same passion towards addressing the issues that children face today as our team is" stated Kevin Askew, Vice President and General Manager, TechXtend.
"We are thrilled to be working in partnership with TechXtend," said Peter Kraft, President of Evolution Labs. "Our collective commitment to safety in schools addresses the issue from both angles, security and mental health/wellbeing. This partnership will allow us to bring a holistic solution to schools to ensure students can flourish in safe learning environments."
ABOUT TECHXTEND
TechXtend is an IT solutions provider, specializing in the areas of safety & security, virtualization, disaster recovery, data management & datacenter infrastructure. Our mission is to create best-in-breed solution sets that challenge the status quo, empowering your business to do more, with less. TechXtend is a member of the CRN Tech Elite 250 and the CRN SP500. TechXtend is a subsidiary of Wayside Technology Group, Inc., a public company since 1995 (NASDAQ: WSTG). For additional information, visit http://www.techxtend.com, or call +1.800.599.4388, or +1.732.389.8950. In Canada, call +1.888.423.2700. Follow us on Twitter (@TechXtendEDU), Facebook and LinkedIn.
ABOUT WAYSIDE TECHNOLOGY GROUP
Wayside Technology Group, Inc. (NASDAQ: WSTG) was founded in 1982 and is a unified and integrated technology company providing products and solutions for corporate resellers, VARs, and developers as well as business, government and educational entities. The company offers technology products from software publishers and manufacturers including Acronis, Bluebeam Software, erwin, ExaGrid Systems, Flexera Software, Hewlett Packard, Infragistics, Intel Software, Lenovo, Micro Focus, Microsoft, Mindjet, Samsung, SmartBear Software, SolarWinds, Sophos, StorageCraft Technology, Super Micro Computer, Inc., TechSmith, Unitrends, Veeam Software and VMware.
ABOUT EVOLUTION LABS
Evolution Labs is changing the way students engage with schools and the way schools engage students. Its proprietary S360 software platform helps high schools and colleges recruit, enroll and retain students and their parents (driving key institutional goals and student learning outcomes). The company's Suite360 engagement platform provides K-20 institutions with technology and a highly immersive content experience to better deliver character education and social emotional learning.
Contacts:
Media Relations
TechXtend, Inc.
media(at)waysidetechnology(dot)com
Media Relations
Evolution Labs
Luciano Gomez
lgomez(at)evpco(dot)com
###
TechXtend, Inc. is a registered trademark of TechXtend in the US and other countries. All other company names or product names may be the trademarks of their respective owners.