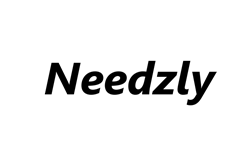 "We don't just stop by providing price transparency," said the team at Needzly. "We hand-pick quality, cool and eye-catching products for you because we believe that your money should be spent on things that will be valuable and worthwhile to you."
BOSTON (PRWEB) November 15, 2017
Needzly has set out to help shoppers get favorable pricing on items they plan on purchasing online this holiday season.
The Needzly team goes beyond being a reviews site or price comparison site, thanks to a team of shopping analysts who work to hand-pick trending products. Once a product has been chosen, the team begins an extensive process of researching and reviewing the item. Then, the team conducts research on current pricing on Amazon and eBay before displaying the best deals on their site.
Shoppers, who are planning to shop online during the holidays, including Black Friday and Cyber Monday, can take advantage of a curated selection of deals on trending products.
Currently, Needzly Curates quality and trending products on Amazon and eBay and offers product reviews and price comparison in categories including, but not limited to, kitchen tools, pet care, smart home, gadgets, travel, kids, and more. For instance, Needzly lists the GoPro HERO5 Black. Shoppers can see pricing for both Amazon and eBay, and they can also sign up to receive an e-mail notification when a price drop occurs.
Needzly benefits shoppers in a number of ways, offering transparent pricing for money-saving opportunities. The platform also helps shoppers keep current since it features the latest, trending items. Needzly products are hand-picked by shopping enthusiasts who ensure that users get great shopping experience .
Needzly also offer free shopping assistance service to further help shoppers out. If a shopper has an item they'd like Needzly team to take a close look at for them, they can submit their product for an in-depth analysis. A Needzly shopping analyst will research the item and forward a link to results if the product passes review within 48 hours.
To get started, shoppers simply visit the Needzly website. From there, they can choose the category they'd like to browse or click the "Search" icon at the top of the page to search by keyword.
About Needzly
The team at Needzly offers one place where shoppers can see pricing on a hand-picked selection of trending products listed on both Amazon and eBay, thereby offering the best bargains for shoppers.
More information can be found at https://www.needzly.com.
Email : Hello(at)needzly(dot)com