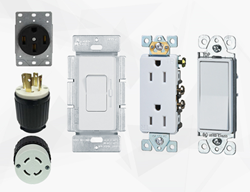 Greg Reese, National Sales Manager at Enerlites Inc. said," Even though we cannot communicate with people affected by the hurricanes, still they remain in our prayers and thoughts, Our team has decided to help people rebuild their lives by offering huge discounts on all our products."
Irvine, CA (PRWEB) November 20, 2017
Enerlites, a leading manufacturer and supplier of high-quality wiring devices and lighting controls, understand the devastation brought by Hurricane Irma, Harvey and Maria. Thousands of victims are still without any power, and are desperately in need of replacement electrical devices. As a humanitarian effort, the Company has announced special discounts for hurricane victims in Texas, Florida, and Puerto Rico. This offer is effective immediately and applies to all types of Enerlites products, including timer switches, floor boxes, occupancy and vacancy sensors, and other innovative devices. The offer is valid through 31 Dec 2017.
Enerlites have in-depth experience in developing innovative products for special areas. "Even though we cannot communicate with people affected by the hurricanes, still they remain in our prayers and thoughts," said Greg Reese, National Sales Manager, Enerlites. "Our team has decided to help people rebuild their lives by offering huge discounts on all our products."
Along with huge discounts, Enerlites is ensuring fast supply of products in affected areas. The Company is helping victims by expediting the shipping, as well as providing expert advice in rebuilding their damaged homes with its energy-efficient and UL listed products. "Now, hurricanes may seem like a thing of the past, but the devastation is very large. The recovery process is slow due to waterlogging in several areas," says Greg Reese. "We are contributing to the recovery process by ensuring easy availability of our products. We are also offering expert advice to contractors who are working hard to restore power in these areas."
Not sure what parts you need? Send Enerlites your blueprints and our product experts will help customers select the appropriate products for their homes or offices.
About Enerlites
Enerlites is headquartered in Irvine, CA. From interchangeable USB charging receptacles, and electrical floor boxes, dimmers, occupancy and vacancy sensors, switches, the company provides more than 700 energy efficient and UL certified products. For additional information, or to request a quote, please visit: http://www.enerlites.com/ or call 877-372-6447.