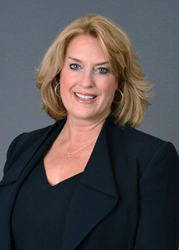 West Penn Hospital nurses are committed to advancing innovation in nursing care, improving quality measures and fostering a collaborative culture that engages staff in decision-making.
PITTSBURGH (PRWEB) November 15, 2017
Allegheny Health Network's West Penn Hospital has for the third time earned the Magnet Recognition® designation, the nation's most prestigious honor for nursing excellence.
West Penn is the first hospital in southwestern Pennsylvania to earn the Magnet designation, in 2006, and is now the region's first to earn the designation three times. The honor puts West Penn among an elite group of just 8 percent of all hospitals in the United States.
The Magnet Recognition Program® recognizes health care organizations for quality patient care, nursing excellence and innovations in professional nursing practice. Consumers rely on Magnet designation as the ultimate credential for high quality nursing. Developed by the American Nurses Credentialing Center (ANCC), Magnet is the leading source of successful nursing practices and strategies worldwide.
Research indicates that Magnet hospitals experience increased RN retention and job satisfaction, as well as increased patient satisfaction, decreased mortality rates and improvements in safety measures such as pressure ulcers and falls.
"All of us at AHN congratulate West Penn Hospital's nurses on this exceptional achievement," said Claire Zangerle, Chief Nurse Executive, Allegheny Health Network. "West Penn Hospital nurses dedicate themselves every day to outstanding patient care, but their excellence extends far beyond the bedside. They are committed to advancing innovation in nursing care, improving quality measures and fostering a collaborative culture that engages staff in decision-making."
Magnet appraisers cited West Penn's

Intelligent and distinguished set of nurses
Exemplary nurse satisfaction scores and patient quality outcomes
Improved patient satisfaction scores on measures such as the quietness of the hospital environment
To achieve Magnet recognition, organizations must pass a rigorous and lengthy process that demands widespread participation from leadership and staff. The process begins with the submission of an electronic application, followed by written documentation demonstrating qualitative and quantitative evidence regarding patient care and outcomes and an onsite visit. The Commission on Magnet Recognition then reviews the completed appraisal report and votes to determine whether Magnet recognition will be granted.
"Our Magnet journey at West Penn does not end with this recognition," said Jacqueline Collavo, Vice President and Chief Nursing Officer, West Penn Hospital. "As a Magnet nursing facility, we are working continuously to demonstrate best practices, to outperform national benchmarks, to think innovatively and demonstrate transformational leadership and a culture of safety and collaboration."
Featuring 317 private patient beds, West Penn Hospital has served Bloomfield and its surrounding communities since 1848. With an outstanding reputation for clinical care, excellence in nursing and exemplary patient outcomes, West Penn Hospital offers specialized services that draw patients throughout the tri-state area.
Over the years, West Penn has earned regional and national recognition for excellence in bariatric surgery, bone marrow and cell transplantation, burn care, cardiac care, nursing, women's and infant's care, and more.
"This recognition confirms what we know about our West Penn nurses, and what our patients tell us – that they are an extraordinary group of caring individuals, dedicated to professionalism and growth in their roles as caregivers and leaders," said Ron Andro, President and CEO, West Penn Hospital. "We are very proud of them and commend them on their Magnet achievement."
About the Allegheny Health Network:
Allegheny Health Network (AHN.ORG), part of Highmark Health, is an integrated healthcare delivery system serving the Western Pennsylvania region. The Network is comprised of eight hospitals, including its flagship academic medical center Allegheny General Hospital, Allegheny Valley Hospital, Canonsburg Hospital, Forbes Hospital, Jefferson Hospital, Saint Vincent Hospital, Westfield Memorial Hospital and West Penn Hospital; an employed physician organization, a research institute, health + wellness pavilions, home and community-based health services and a group purchasing organization. The Network employs approximately 17,000 people, and has more than 2,800 physicians on its medical staff. The Network also serves as a clinical campus for Temple University School of Medicine, Drexel University College of Medicine and the Lake Erie College of Osteopathic Medicine.