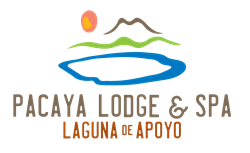 Catarina, Masaya, Nicaragua (PRWEB) November 20, 2017
Pacaya Lodge and Spa, a luxury, Nicaragua ecolodge, is offering a "Pick Your Experience Package" to help travelers discover the country's culture, art, adventure and nature. The package is centered on experiencing a volcano, exploring a colonial city, visiting talented local artisans, and then returning to Laguna de Apoyo's only five-star resort for relaxation and exceptional service in this nature reserve environment.
The $460 Pick Your Experience Package includes a two-night stay for two people, airport transfer each way for two people from Augusto C. Sandino International Airport, one Nicaraguan breakfast per person, and one experience tour per person. Guests can choose between the three following experiences:
Explore the Pueblos Blancos and Masaya, The Heart of Nicaraguan Culture
Nicaragua's Pueblos Blancos are famous for their outstanding artisanal traditions, Spanish architecture, and unique customs. The tour begins in the charming town of Catarina with its stunning gardens and lake vistas followed by a visit to San Juan de Oriente, home to world-renowned ceramic workshops and artists. Guests can speak with local artists and learn about the colorful history of Nicaraguan art. On the tour's final stop in Masaya, the cultural heart of Nicaragua, guests can enjoy and explore the country's largest artisan market.
Volcan Masaya: An Up-Close and Personal Evening with an Active Volcano
This fascinating evening tour begins with a ride to the Volcan Masaya National Park where guests will see the volcano's smoke long before they arrive, and will be guided through the park's museum and interpretation center learning about the volcano's history, mythology, and wildlife. Guests will peer into the active volcano and may even see the reflection of lava flowing down below while watching the chocoyos (parakeets) returning to their nests within the crater and bats leaving their caves to look for food.
City Tour of Granada, The Cultural Gem of Nicaragua
The colorful, colonial city of Granada has a fascinating history and rich culture. Browse outdoor markets, stroll through the Plaza Central and admire the city's iconic sites on foot and horse-drawn carriage. Popular stops include the city Cathedral, and the Convent and Museum of San Francisco with its gallery of pre-Colombian sculptures. A private guide will share Granada's storied past and introduce guests to the best shopping and dining available in the bustling city.
The "Pick Your Experience Package" represents a $100 promotional savings off the regular price to guests if they were purchasing the components individually.
Package terms and conditions
Pacaya Lodge and Spa's Pick Your Experience Package is valid through December 15, 2017. The package rate of $460 is based on double occupancy for two nights in a King Room, and includes airport transfer each way for two people from Augusto C. Sandino International Airport, one Nicaraguan breakfast per person for one morning, and one experience tour per person. Both guests must participate in the same tour, and the tour must be selected at time of booking. The package price is exclusive of tax and gratuity, cannot be combined with any other discount or offer, and is not valid on existing reservations. Additional room nights can be added to the package at the rate of $150 per night plus tax based on availability. Advanced reservations are required and can be made by calling the hotel's U. S. number at 1-888-479-5740 and asking the reservation specialists for the "Pick Your Experience Package."
About Pacaya Lodge & Spa:
Pacaya Lodge and Spa is a luxury ecolodge overlooking the clear waters of Nicaragua's ionic crater lake. The only five-star resort in the Laguna de Apoyo nature reserve, the boutique property offers an intimate experience just 20 minutes from Granada and 45 minutes from Managua. Each of the hotel's 26-guestrooms feature stunning views over the jungle canopy to Laguna de Apoyo below with the colonial city of Granada and Lake Nicaragua visible on the horizon. Pacaya Lodge and Spa offers a variety of guided tours and excursions to help guest experience the Nicaraguan art and culture, nature and wildlife, and adventure. A hotel "built for a purpose," Pacaya Lodge and Spa is helping to alleviate poverty by supporting the education of students through a contribution of a percentage of all revenues to La Emprendedora, a technical high school operated by Opportunity International Nicaragua. The school offers students technical education in tourism or agriculture, Nicaragua's leading industries. In addition to contributing revenues directly to the school, Pacaya Lodge and Spa trains the students in customer service, sources produce from its organic farm, and offers internships and professional development opportunities for the students. For more information about Pacaya Lodge & Spa, visit http://www.pacayalodge.com.