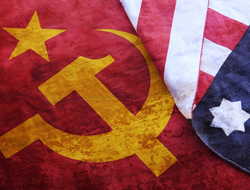 Cloud computing is not a 'one size fits all' solution.
HOBOKEN, N.J. (PRWEB) November 16, 2017
A NYC area IT security consultant and MSP discusses the benefits and perils of cloud computing for small to mid-size businesses in a new article on the eMazzanti Technologies website.
In the informative article, the company first reviews the pitfalls of moving applications and data to the cloud. The article then offers a checklist to prepare for cloud migration, verify cloud services providers and review procedures. Business leaders are urged to start with a thorough business analysis, manage contracts carefully and ensure provider transparency.
"Cloud computing is not a 'one size fits all' solution," explains Jennifer Mazzanti, CEO and Co-founder of eMazzanti Technologies. "The cloud can enhance business continuity and access to resources. But, do your homework before you dive in to protect your organization and your customers."
Below are a few excerpts from the article, "Secure Cloud Computing: Trust but Verify."
"Move to the cloud or not? For many small to mid-size businesses, the choice seems clear. With promises of enhanced business continuity, reduced costs, and increased availability, the cloud can solve several business problems. However, the obvious potential benefits come with less obvious perils. When you decide on cloud computing, trust but verify to minimize the risk."
"Determine your success not by how well your business performs at its best, but by how well it holds up when the tide runs out. Plan for the security breach, the failed backup, the unexpected downtime. Understand the risks and prepare for them."
Pitfalls of Cloud Computing
"Attention to the group rather than individual customers — Cloud providers operating at scale host scores of customers. Many can't weed through all the noise to spot problems with specific accounts. Hackers can target an individual customer's resource, take them down, infect their site, and the public cloud provider will say, 'It's not our problem.'"
"Reliability — With cloud computing, your internet connection is critical. No internet? No access to your software or data. Keep in mind, as well, that even the best cloud providers will occasionally experience outages, making your data and software temporarily unavailable. What will you do when that happens?"
More pitfalls and Trust but Verify Checklist>>
Embrace the Cloud with Caution
Cloud technology has much to offer today's small to mid-size business leader. But, a healthy respect for the dangers and limitations of the cloud will help them avoid the pitfalls that could wipe out the hoped-for benefits.
As a provider focused on cloud services for retailers, manufacturers and distribution, eMazzanti Technologies guides decision makers through the verification process. When it comes to cloud computing, trust but verify is a higher standard.
Related resource information:
Easily and Affordably Use Microsoft Office 365
Increase Protection and Reduce Costs with Azure for Disaster Recovery and Backups
About eMazzanti Technologies
eMazzanti's team of trained, certified IT experts rapidly deliver retail and payment technology, digital marketing services, cloud and mobile solutions, multi-site implementations, 24×7 outsourced network management, remote monitoring and support to increase productivity, data security and revenue growth for clients ranging from law firms to high-end global retailers.
eMazzanti has made the Inc. 5000 list eight years running, is a 2015, 2013 and 2012 Microsoft Partner of the Year, 2016 NJ Business of the Year, 5X WatchGuard Partner of the Year and one of the TOP 200 U.S. Microsoft Partners! Contact: 1-866-362-9926, info(at)emazzanti(dot)net or http://www.emazzanti.net Twitter: @emazzanti Facebook: Facebook.com/emazzantitechnologies.