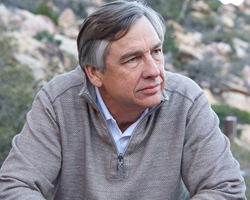 "We truly appreciate and value our military veterans," said U.S. Lawns President Ken Hutcheson.
(PRWEB) November 16, 2017
U.S. Lawns was identified by independent franchisee satisfaction research firm Franchise Business Review as being one of the Top 100 franchises to qualify for its 2017 Top Franchises for Veterans list.
To identify the top brands, Franchise Business Review analyzed 18 months of data from approximately 25,000 veteran franchise owners representing over 250 brands regarding their overall satisfaction with their brands and their likelihood to recommend them to others.
U.S. Lawns franchisees were surveyed on 33 benchmark questions about their experience and satisfaction regarding critical areas of their franchise systems, including training & support, operations, franchisor/franchisee relations, and financial opportunity.
"The whole reason we do what we do is to help prospective franchisees understand which franchises are the top opportunities based on the actual performance and satisfaction of franchise owners," said Eric Stites, founder and CEO of Franchise Business Review. "The 100 companies named in this year's report received the highest ratings from the veterans that own them on our independent satisfaction survey."
U.S. Lawns has long supported veterans embarking on a new career after retiring from the military.
"We truly appreciate and value our military veterans," said U.S. Lawns President Ken Hutcheson. "First for their service to our country. But that's not all. There's an experience a veteran brings that fits well in the franchise model. They understand systems, processes and tools - and that gives them an advantage, because they embrace the brand and what it offers from the start."
About U.S. Lawns
Founded in 1986, U.S. Lawns services commercial customers through a nationwide franchise network in over 250 locations, providing professional grade, customized grounds care and snow & ice management services to corporate campuses, retail centers, industrial parks, multi-family residential communities and other commercial customers. For more information, visit http://www.USLawns.com and http://www.USLawnsFranchise.com.