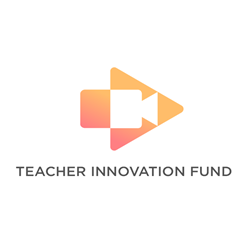 "Teachers today are more creative and dedicated than ever, but too often lack the funds needed to execute their classroom vision," said Ethan Linkner, CEO of Screencastify. "As education budgets across the country are threatened, we want to double down on classroom success."
Chicago, IL (PRWEB) November 16, 2017
Screencastify, Google Chrome's #1 screen recorder, announced today that it will dedicate 1% of total sales to its new Teacher Innovation Fund. Proceeds from the Fund will be distributed to classroom projects listed on DonorsChoose.org. With this partnership, Screencastify reinforces its commitment to support thousands of teachers who need classroom materials but don't have the necessary funding.*
"Teachers today are more creative and dedicated than ever, but too often lack the funds needed to execute their classroom vision," said Ethan Linkner, CEO of Screencastify. "As education budgets across the country are threatened, we want to double down on classroom success."
Since 2000, DonorsChoose.org has been the leading platform for teacher-led public school project fundraising. To date, over 1 million projects have been funded at more than 75,000 US public schools.
Despite those encouraging numbers, many teachers still find themselves having to pay for classroom supplies out of pocket without being reimbursed. Last year alone, teachers spent an average of $468 of their own money, with nearly 8 in 10 spending at least $200, according to an annual survey by SheerID and Agile Education Marketing. Experts predict that the classroom budget gap will continue to grow.
"The purpose of our Fund is simple: to reinvest in our most innovative educators," Linkner continued. "This partnership with DonorsChoose.org is a way we can do our part beyond the product we offer. It fits our identity, and helps us achieve and reinforce our bigger mission."
"We so appreciate Screencastify's support of the innovative teachers who use DonorsChoose.org," said Shantaa Foster, partnership associate at DonorsChoose.org. "Their help will bring many classroom projects to life across the country."
For more information on the partnership and the Teacher Innovation Fund, and to see the projects that Screencastify has already supported, visit https://www.screencastify.com/giving-back/. Teachers are also welcome to submit their own DonorsChoose.org projects for funding consideration.
To browse and donate directly to a DonorsChoose.org classroom project, please visit https://www.donorschoose.org/donors/search.html.
About Screencastify
Screencastify is the #1 screen recorder for Google Chrome. It allows anyone to capture, edit and share screen videos. Over 5 million teachers and students around the world use Screencastify to flip classrooms, build student portfolios, adhere to standards, and create personalized assignments. Screencastify is a subsidiary of LearnCore.
About DonorsChoose.org
DonorsChoose.org is the leading platform for giving to public schools. Teachers across America use the site to create projects requesting resources their students need, and donors give to the projects that inspire them.
*Screencastify will donate 1% of all sales from 10/12/17-10/12/18 to classroom projects on DonorsChoose.org, up to $100,000.