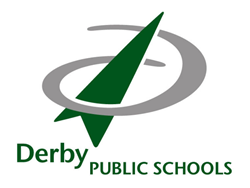 "Since this is a free service and it supports our efforts toward suicide prevention, we arerecommending implementing this service on all student-issued Chromebooks." said Dennis D. Elledge IT Director, Derby USD
DERBY, Kan. (PRWEB) November 15, 2017
In a 3-1 vote, the Board of Education approved the monitoring of Chromebooks used by middle school students of Derby Unified School District.
The free Chromebook filtering solution, Securly, will be loaded onto all school-owned Chromebooks used by middle schoolers, and will include bullying and self-harm detection, whether the device is used at school or at home. If these are detected, parents and counselors will be alerted so that appropriate action can be taken in a timely manner.
In a letter from Dennis D. Elledge, Director of Technology for the district, said of Securly, "Since this is a free service and it supports our efforts toward suicide prevention, we are recommending implementing this service on all student-issued Chromebooks."
Vinay Mahadik, CEO of Securly Inc., said of the board's decision, "We are pleased to see the Derby Unified School District look past the various Chromebook filtering solutions on the market, and pick Securly for the right reasons - student safety and parental involvement."
In his letter to the Derby Board of Education, Elledge added that following an official announcement of the service's adoption, parents will be allowed to opt out. If initial rollout proves successful, Securly would expand to high schoolers and include non-Chromebook devices, such as iPads.
Preventing suicide and hindering cyberbullying allows a safer online environment for kids, but also keeps schools CIPA compliant, which is necessary for certain federal funding.
Additional action will be taken by the Board of Education at its next meeting.