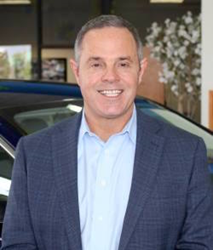 I am so pleased that Dan Like will have this opportunity to grow his influence within our group. Dan is a fantastic business person but also an ethical leader who never forgets about the human element of our business
TAMPA, Fla. (PRWEB) January 08, 2018
Morgan Auto Group today announced that it has named Dan Like regional director over its north Florida operations in the Jacksonville and Gainesville markets. Between the two regions the Morgan Auto Group has seven dealerships representing the Kia, Buick, GMC, Mitsubishi, Honda, Volkswagen, and Mercedes-Benz brands. Like officially started his position on Monday, January 1, 2018.
"I am so pleased that Dan Like will have this opportunity to grow his influence within our group. Dan is a fantastic business person but also an ethical leader who never forgets about the human element of our business," said Brett Morgan, CEO of Morgan Auto Group. "He is disciplined and detail oriented and will be a tremendous asset to our entire leadership team."
Like joins Dan Shelley, Morgan Auto Group regional director for Lake City, under Tom Moore who is the senior vice president of operations for Morgan Auto Group. Like previously held a leadership position as general manager for six years at one of the dealership group's Honda stores. During his tenure, Honda of Gainesville experienced significant growth, including rapid expansion and capacity of its Honda service and repair business, while achieving Honda sales goals. This achievement led to a prestigious American Honda President's Award in 2016.
"I am looking forward to working with the rest of our team to make a greater impact in the Gainesville market where I currently live and in my hometown of Jacksonville as well," said Dan Like.
About Morgan Automotive Group
Morgan Auto Group is one of the largest, privately held automotive dealer groups in the nation, recently ranked in the top 50 by Automotive News.
Through its 29 dealerships, the Tampa-based business offers 15 unique brands, from Honda to Lamborghini, with new, certified pre-owned, and quality used vehicles available for lease or purchase. These retail locations also sell car parts, service contracts, along with maintenance and repair services.
The company's famous slogan, "When You Make It Morgan, We Make It Happen" is the basis for all customer service, branding, promotions, and other key operations at its 29 locations from Columbia, Missouri to Naples, Florida.