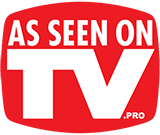 "As a savvy company, we're aware of how crucial smartphones are to our everyday lives," says Paul Doug Scott, Executive Producer at AsSeenOnTV.pro.
CORAL SPRINGS, Fla. (PRWEB) November 21, 2017
Kevin Harrington, one of the original Sharks from hit reality series Shark Tank, and the Product Managers of AsSeenOnTV.pro are pleased to highlight their strategic partners Phone Loops (phoneloops.com) ahead of the coming holiday season.
"Everyone who owns a smartphone has had the experience of dropping it and damaging their screen. Our Phone Loops eliminate the issue as well as costly repairs, by providing a secure grip on devices with comfort and style," says JP Brousseau, founder & CEO of Phone Loops.
The accessories are compatible with all smartphones, regardless of size or brand, and add no bulkiness to users' setups. The enhanced mobile experience they provide only requires a standard case.
"As a savvy company, we're aware of how crucial smartphones are to our everyday lives," says Paul Doug Scott, Executive Producer at AsSeenOnTV.pro. "Mobiles are extensions of ourselves - we must protect them. I tried the Phone Loop: I was amazed by how natural it felt and consider it a must-have product, perfect for Christmas stocking stuffers."
As part of its DRTV campaign with AsSeenOnTV.pro, Phone Loops appeared in 30 and 60 second spots in the San Francisco Bay area featuring the original Shark himself, Kevin Harrington.
"JP was offered a deal on the French-Canadian version of Dragon's Den last Spring which lead to the breaking of all of his previous sales records, with nearly a million units sold. American businesses will want to create their own custom Loops to give to their teams and clients. It's a great accessory for smartphone users and a practical, thoughtful promotional item for corporations as well," says Kevin Harrington.
About AsSeenOnTV.pro
Headquartered in South Florida, AsSeenOnTV.pro is a full-service production, branding, and marketing company that specializes in direct response television, short- and long-form commercials, and brand building. Based out of a 25,000+ sq ft, state-of-the-art studio, the company's creative team handles every aspect of production from script to screen to airing. For nearly two decades, AsSeenOnTV.pro's veteran staff of writers, producers, videographers, and editors has amassed more than 50 Telly Awards, thousands of prestigious clients, and over $20 million in television placements.
About Kevin Harrington
As the inventor of the infomercial, founder of As Seen on TV, and one of the original Sharks on Shark Tank, Kevin Harrington has worked with some of the world's biggest celebrities and launched some of the best-selling DRTV campaigns in history. Since producing his first 30-minute infomercial in 1984, Harrington has been involved in over 500 product launches that have resulted in over $5 billion in sales. Now, in his latest venture with AsSeenOnTV.pro, Harrington is on the hunt for the best new products and ideas, bringing them to homes everywhere through personalized DRTV campaigns featuring the Shark.
For more information on Phone Loops, please visit http://www.phoneloops.com
Check out their videos here: https://youtu.be/azh30CmnUgw & https://youtu.be/cLpyxrL9O3s