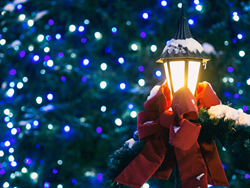 December is one of the strongest months to receive job offers
COLUMBUS, Ohio (PRWEB) November 16, 2017
Career Partners International (CPI), one of the largest career transition firms in the world, offers expertise in engaging employees. Brian Hinchcliffe, of CPI Houston, discusses the importance of networking during the holidays and keeping up the job search through the New Year in his article.
The job search process can be a challenging process, and the holidays make it more difficult. However, businesses are still looking for new talent during the holiday season. This time is a perfect opportunity to take advantage of the market and get ahead. The article, "It's the Best Networking Time of the Year!" provides job seekers with key insights into the job market during the holidays.
The article mentions six reasons why it is important to network and continue searching for a new job during the holidays: competition decreases, business travel slows down, people are more receptive, budgets drive decisions, recruiters want their commissions, and you want to maintain your momentum. Job searching and networking is a full time job, and slowing down decreases your chance of landing that dream job. To learn more, read the full article on our site.
"Most people looking for a new job tend to think the holidays is a good time to take a break," says Doug Matthews, President & CEO of Career Partners International, "This is never a good idea. In my 30 years working with candidates in outplacement, December is one of the strongest months to receive job offers."
Career Partners International's global network of offices and experts guarantees excellent, personalized services with cutting-edge technology whether in a local market or cross-continental business. To learn more about Career Partners International's wide range of business-evolving offerings, visit CPI World.
About Career Partners International
Founded in 1987, Career Partners International is a leading provider of Outplacement, Career Management, Executive Coaching and Leadership Development services from more than 300 offices in over 45 countries. Employers around the world trust Career Partners International's local market experts to provide the best possible outcomes for employees across Canada, the United States, Latin America, Europe, Middle East and Africa, and Asia Pacific regions.