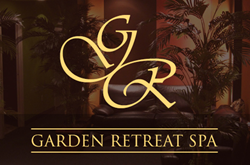 Manhattan, NY (PRWEB) November 17, 2017
Garden Retreat Spa, one of Manhattan's top luxurious Asian massage spas, is excited to announce its ninth year serving New York City. For almost a decade, customers have trusted the spa to offer the best massage in NYC, clean and private rooms, and top notch facilities to relax and unwind.
Founded in 2008, the spa has offered multiple massage techniques to Manhattan clientele. Facilities are clean, and each massage comes with a complimentary shower, either before or after, and a private locker room for your belongings. With an emphasis on atmosphere, soothing music plays in each room, masseuses are attractive and skilled. Simply disrobe, and let the masseuses skilled hands take care of the rest.
"We invite those who have never experienced the relaxing techniques of Asian and Swedish massage to come for a visit," says David Gregg, "After nine years offering full body massage to NYC residents, we're confident that we can live up to your standards."
Garden Retreat Spa is open from 10 AM to 1 PM Sunday through Monday, and street parking is available. Walk-ins are always accepted, but appointments are recommended. Especially if customers have a preferred masseuse.
About Garden Retreat Spa
Since 2008, Garden Retreat Spa has offered a relaxing atmosphere to unwind in NYC. For nine years, customers have trusted the trained masseuses to melt stress away using a variety of massage techniques ranging from Swedish to Shiatsu. Get pampered with a full body massage, table shower and private lounge for a much-needed break from the confines and stressors of the big city. At Garden Retreat, the focus is on reducing stress, improving relaxation and melting away muscle tension.
Enjoy the pleasure of Asian massage and treat yourself. It's a feeling that will last for days.