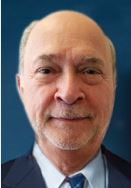 Tampa, Fla. (PRWEB) November 18, 2017
Some sufferers of sleep apnea or chronic snoring are increasingly skipping the C-PAP and turning to a one-time procedure for a cure: balloon sinuplasty.
This 15-20 minute, outpatient procedure is now being regarded as a first step in treating sleep apnea when nasal obstruction is one of the complaints. It opens up the sinus cavities to allow for easier drainage, and can result in easier breathing. It works much the same way balloon angioplasty opens up arteries.
Napoleon Bequer, M.D., a renowned ear, nose and throat specialist, has partnered with Physician Partners of America to perform balloon sinuplasties monthly at its dedicated procedure suite, 4728 N. Habana Ave., Suite #301. Dr. Bequer has performed more than 4,000 of these procedures in his career and serves as a consultant to Johnson & Johnson, the leading manufacturer of the equipment used to perform it. He is affiliated with Palms West Hospital in Wellington, Fla.
While sinuplasty for sleep apnea and snoring is gaining in popularity, it is also indicated for chronic sinusitis, headaches and some migraine symptoms. It also helps alleviate symptoms caused by allergies. Candidates for sinuplasty include those who suffer one or more of these conditions:

Persistent congestion
Pain in or around the eyes
Sensation of fullness in the ears
Nasal drip or constant throat clearing
Frequent headaches
Snoring
Bad breath
Upper teeth pain
Diminished sense of smell
A clinical study of 1,036 patients at multiple locations reported that sinus symptoms improved in 95 percent of patients at an average follow-up period of 9 months. In another study, patients reported symptom improvement up to two years after having the procedure.
It's important to address sinus-related sleep apnea and other obstructive breathing problems early. In addition to forcing people to sleep with a clumsy C-PAP machines, sleep apnea increases risk for recurrent heart attack, abnormal heart rhythms, high blood pressure and stroke.
Dr. Bequer can evaluate patients and perform the procedure at PPOA's dedicated procedure suite at 4728 N. Habana Ave., Suite #301, Tampa, Fla., 33614. To make an appointment, call 888-251-9950.
About PPOA:
Started in 2013 and headquartered in Tampa, Fla., Physician Partners of America (PPOA), is a national healthcare organization focused on strengthening the doctor-patient relationship and improving patient outcomes. PPOA and its affiliates share a common vision of ensuring the wellbeing of patients and providing their physician partners the opportunity to focus on the practice of medicine. This model allows physicians to be physicians, caring about patients and their needs in the face of ever more complex administrative requirements. For more information about Physician Partners of America, visit http://www.physicianpartnersofamerica.com.