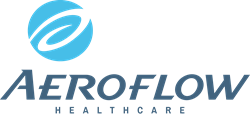 "Their system links to all the major EHR platforms in our area, and provides an easy way for physicians to prescribe to us directly."
ASHEVILLE, N.C. (PRWEB) November 17, 2017
With a goal to streamline the process for both suppliers and prescribers, Aeroflow Breastpumps & Urology and Stratice Healthcare are pleased to announce a joint partnership which will allow the companies to digitize orders through eOrdersPlus. This innovative process provides Aeroflow, as an in-network supplier, the ability to supply patients with all medical equipment needs via digital documentation.
"We are always looking for additional avenues that ease the process for our partners and provide higher quality patient care, and Stratice was a perfect solution," said Amanda Baethke, Strategic Partnerships Manager at Aeroflow Healthcare. "Their system links to all the major EHR platforms in our area, and provides an easy way for physicians to prescribe to us directly."
Replacing burdensome, manual efforts to capture documentation, physician signatures and other order related information, eOrdersPlus's direct electronic connectivity will eliminate multiple phone calls, duplicate faxes and time-consuming data entry, creating a better experience from start to finish.
"The partnership demonstrates the commitment of Stratice and Aeroflow in assisting both prescribers and suppliers with the process of getting equipment and supplies to the patient by reducing or eliminating the fax/phone/manual efforts historically accompanying an order. Couple this with transparent, end-to-end order fulfillment, and the patient, caregivers, practice staff and supplier staff will all benefit greatly from this efficient model," stated Jeff Woodham, President of Stratice Healthcare.
About Aeroflow Breastpumps & Urology
Aeroflow Breastpumps & Urology, a subsidiary of Aeroflow Healthcare, is a Durable Medical Equipment (DME) provider recognized as a premier, Medicare and Medicaid accredited, provider located in the southeast. The company is committed to improving the quality of life for each patient through compassion, excellent service, and exceptional products. Aeroflow has been recognized by Inc. Magazine as the fastest growing company in 2015, 2016, and 2017. They were also the recipient of the HME Excellence award and are Better Business Bureau A+ rated organization. To learn more about Aeroflow Breastpumps & Urology, please visit http://www.aeroflowinc.com.
About Stratice Healthcare
Stratice develops and operates eOrdersPlus™ -- a first-to-market suite of eOrdering solutions connecting its two-sided network of healthcare professionals (and their patients) with local, regional and national providers of medical equipment, supplies and other patient care services. Its cloud-based eOrdering solutions provide first-time direct electronic connectivity resulting in rapid, reliable and confirmed fulfillment of patients' medical orders. eOrdersPlus enhances the coordination of patient care through intuitive eOrdering solutions eliminating time-intensive, costly and unreliable paper form, fax and phone-driven ordering & fulfillment processes continuing to burden patients, healthcare professionals, providers, suppliers and insurance payers, alike. For more information about Stratice Healthcare, please visit http://www.straticehealthcare.com.