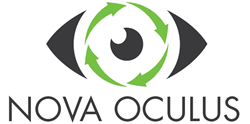 "It took a huge effort by our engineering group to develop the product to the point we know it works and works safely," -- Walter O'Rourke
INDIAN WELLS, Calif. (PRWEB) November 18, 2017
A pioneering medical device that employs electrotherapy to treat Age-Related Macular Degeneration (AMD) is closer to achieving regulatory approval from the Canadian government after it was granted worldwide certification for electrical safety from the International Electrotechnical Commission.
Officially known as the IEC-60601, the certification, combined with the previously achieved ISO-13485 safety and quality certification from the International Organization of Standardization, means the device, known as Nova Oculus, can apply for regulatory approval from Health Canada, the governing agency for medical devices in Canada. An application for that approval has already been submitted and is under consideration.
Regulatory approval in Canada would set the stage for the eventual commercialization for the device in that country, says Walter O'Rourke, president and chief operating officer of Nova Oculus Partners, LLC. That could happen by year-end 2017, or soon afterward.
"It took a huge effort by our engineering group to develop the product to the point we know it works and works safely, so that we could achieve certification," O'Rourke said.
The certification audit was conducted by officials from the Intertek Group, a British-based company that tests and inspects medical devices, at its Los Angeles lab and at Nova Oculus Partners's research and development facility in nearby Woodland Hills. Nova Oculus vice-president of engineering Al Salazar oversaw the process.
Next up for the company is earning the CE Mark to achieve certification for Nova Oculus in the European market, says O'Rourke. CE is an abbreviation for "Conformité Européene" which translated from the French means "European Conformity." Achieving the CE Mark means a device such as the Nova Oculus has met health, safety, and environmental protection standards for products sold within the European Union.
A British-based company, the BSI Group, has been hired to conduct the CE Mark audit next February.
About Nova Oculus Partners:
NOVA OCULUS PARTNERS, LLC was formed to develop, manufacture, and lease to medical professionals an electrotherapeutic medical device to mitigate the effects of the dry version of Age-Related Macular Degeneration. It would do so by providing a pulsed micro-current output to the retina through a closed eyelid.
The Nova Oculus company's pulsed micro-current therapy represents a new, non-invasive treatment for the dry version of macular degeneration. The device output signal is structured to provide a range and pattern of frequencies to stimulate the desired physiologic response at the retinal level. This low current has been shown by studies to stimulate the production of the active transport enzyme adenosine triphosphate (ATP), which facilitates the movement of nutrition from the blood to the cell.
According to recent studies, this treatment improves permeability of the blood vessel membranes and cells, allows better oxygen and nutrition delivery to the cells, metabolism, and removal of by-products from the cells. Through these mechanisms, pulsed micro-current therapy improves retinal pigment epithelium (RPE) efficiency and in so doing may restore and/or improve retinal function.
For more information contact:
Walter O'Rourke, president
Nova Oculus Partners, LLC
760-636-4562