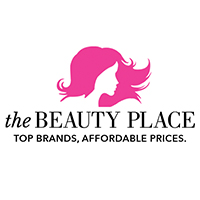 Miami, FL (PRWEB) November 17, 2017
It's the most wonderful time of the year—and TheBeautyPlace.com is celebrating in a big way. On Monday, November 20, the online beauty powerhouse's Black Friday preview sale begins. Leading to Black Friday, it's a great way to prepare for what is undoubtedly the biggest shopping day of the year.
What better way to celebrate the start of the Christmas shopping season? The Black Friday preview event celebrates gift-giving in a big way. At TheBeautyPlace.com, the best beauty brands in the world are in the spotlight all year long, so it's no surprise that some of the world's most iconic and celebrated companies shine leading up to Black Friday.
Consider those special people on your list. Do you know someone who deserves a little TLC after a challenging year? Maybe you want to treat someone special to a gift she'll never forget. Maybe she's an absolute beauty aficionado who can never have enough lip glosses, eye shadows, and blushes. Whatever her color craving, she'll be thrilled by anything you present to her from the massive collection at TheBeautyPlace.com.
There are even giftable goodies for those on your list whose tastes run more polished and refined. Luxury candles, skin-savvy face masks, brilliant makeup palettes, and even hyper-chic hairdryers are all a core part of the repertoire at TheBeautyPlace.com. If she's a skin care junkie, she'll be over the moon when you surprise her with one of the amazing gift sets available right now.
Don't forget about the guys on your holiday list. TheBeautyPlace.com has him covered with something for even the pickiest guy you know—think super nourishing shave creams, hydrating facial cleansers, and hair products that will make him look like he just stepped off the runway.
Why bother with crazy crowds? You won't miss a single deal when you shop the Black Friday preview sale on TheBeautyPlace.com. From stunning color cosmetics and potent skin care products to beautifying hair care and useful tools, you'll find something for every single person on your never-ending list—and maybe a few things for yourself, too!
About TheBeautyPlace.com
TheBeautyPlace.com is a premier online retailer featuring professional beauty products and tools from the industry's leading cosmetic, hair, and skin care brands. Find the world's top brands at discounted prices. The expert team at TheBeautyPlace.com is available to answer your most burning beauty questions, too. From valuable information to style tips, they have the knowledge to help you make the right beauty choices.
Follow TheBeautyPlace.com on social media:
On Facebook: http://www.facebook.com/pages/TheBeautyPlacecom/125435188536
On Twitter: @TheBeautyPlace
On Instagram: @TheBeautyPlace
On Pinterest: http://www.pinterest.com/thebeautyplace