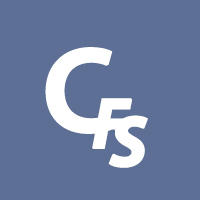 At Consolidated Foodservice we feel that you either stay ahead of technology or you fall behind
LOUISVILLE, Ky. (PRWEB) November 20, 2017
Bitcoin's (BTC) spectacular rise in a few short years means it is now the world's leading crypto-currency. A leader in innovation, Consolidated Foodservice (CFS) is excited to announce a new initiative to become the first company in the kitchen and restaurant supply industry to offer commercial grade restaurant and kitchen equipment for purchase with the crypto-currency, Bitcoin.
Consolidated Foodservice customers will be able to use Bitcoin to purchase a wide variety of commercial grade kitchen accessories and appliances from water filtration systems and refrigerators to walk-in freezers and much more.
At Consolidated Foodservice we feel that you either stay ahead of technology or you fall behind. Since January 1, 2017 Bitcoins performance has grown a staggering 550% to a value of $6,500 USD! As Bitcoin gains even more mainstream momentum and continues to grow exponentially, there are sure to be late adopters scrambling to play catch up as they believe Bitcoin is merely a "trend". CFS believes that Bitcoin is not only a viable form of currency, but the future of world-wide ecommerce - and a very exciting future at that!
Industry-leading Bitcoin payment platform Stripe will be processing the Bitcoin transactions. Stripe handles billions of dollars every year for businesses around the world and offers a significant leap forward in processing ecommerce payments.  Stripe's investors include PayPal co-founders Peter Thiel, Max Levchin, and Elon Musk.
 
For additional information and to learn how Consolidated Foodservice can cater to your forward-thinking business, visit us at: http://www.consolidatedfoodservice.com, email us: admin(at)consolidatedfoodservice.com or call us at: 1-800-550-0706.