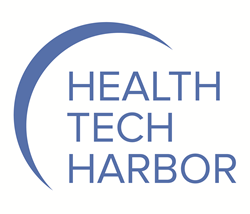 NEW YORK (PRWEB) November 21, 2017
Health Tech Harbor Inc., a holding company for health technology entities aligned by common goals and synergies, announced today that it has selected Maxim Group LLC, a full-service investment banking, securities, and investment management firm, to provide strategic planning, investment banking and securities services for an upcoming Reg A+ public offering.
Health Tech Harbor emerged from an alliance between two national health technology companies - PersonalRX and BenAdvance. PersonalRX is a pharmacy technology company that employs robotics and pharmacist oversight to dispense a patient's medications pre-sorted and packaged by dose. The company's focus is to help reduce medication errors, especially for the 39 million Americans who take five or more medications daily. BenAdvance is a marketing and technology company with first mover status in the surging supplemental and voluntary benefits marketplace. BenAdvance web-based technology streamlines the buying process and empowers insurance brokers to offer 40 supplemental benefits aggregated from 15 blue chip carriers.
As the first two companies in Health Tech Harbor, PersonalRX and Benadvance work independently as well as together, gaining efficiencies from shared resources and relationships, and identifying health tech acquisition targets well-suited to fuel growth and profitability for all companies within Health Tech Harbor.
Maxim Group will support Health Tech Harbor's financial growth and expansion of its footprint within the marketplace. Through strategic consultation and harnessing the power of the new Reg A+ platform, Maxim will aid Health Tech Harbor with the resources required to acquire the companies, technology and talent needed to attain ambitious growth targets.
"Maxim Group is a highly respected financial firm for a good reason. Their insight, encouragement and wisdom has proved invaluable already, and we're just getting started," says Lawrence Margolis, CEO of PersonalRX and CEO of Health Tech Harbor.
Of the engagement with Maxim Group, BenAdvance CEO Anthony V. Milone states, "BenAdvance is leveraging our longstanding relationships and state of the art technology platform to introduce PersonalRX to customers who will benefit from enhanced health services. Likewise, our company gains access to revenue-generating opportunities as well."
Cliff Teller, Executive Managing Director & Head of Investment Banking of Maxim Group, commented that "We are delighted to advise Health Tech Harbor. We look forward to working closely with HTH management and are excited to have HTH be part of our new REG A+ platform, which facilitates emerging growth companies access to the U.S. markets."
For more information about Health Tech Harbor companies PersonalRX and BenAdvance, visit PersonalRX.com and BenAdvance.com.
ABOUT MAXIM GROUP LLC
Maxim Group LLC is a leading full service banking, securities and wealth management firm headquartered in New York. The firm provides a full array of financial services including investment banking, private wealth management; and global institutional equity, fixed income and derivative sales and trading, equity research and prime brokerage services to a diverse range of corporate clients, institutional investors and high net worth individuals, Maxim Group is a registered broker-dealer with the U.S. Securities and Exchange Commission and Municipal Securities Rulemaking Board (MSRB), and is a member of the following: Financial Industry Regulatory Authority (FINRA). Securities Insurance Protection Corporation (SIPC), NASDAQ Stock market and NYSE Arca, Inc. To learn more about Maxim Group, visit maximgrp.com.
ABOUT HEALTH TECH HARBOR INC
Health Tech Harbor Inc. is a portfolio of health technology companies that share a common goal: to participate in scalable opportunities that improve the U.S. healthcare system. Each portfolio company offers a solution that merits investor excitement on its own. Together, Health Tech Harbor companies contribute and benefit from shared resources, cross-marketing and cross-selling – accelerating growth and profitability for individual companies and The Harbor. Two emerging health tech companies, PersonalRX and BenAdvance are first in Health Tech Harbor. Visit HTHarbor.com.