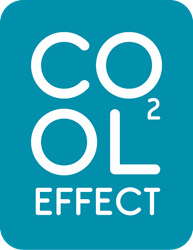 We're excited to participate in the global movement again this year and hope to inspire others about the importance of giving back, especially to our beloved Mother Earth! - Marisa de Belloy, CEO of Cool Effect
SAN FRANCISCO (PRWEB) November 17, 2017
Bay Area based non-profit Cool Effect is excited to take part once again in the celebrated global giving movement, #GivingTuesday. In the spirit of giving, Cool Effect is inviting all Bay Area locals (and visitors!) for complimentary ice skating at the Holiday Ice Rink at Embarcadero Center in Embarcadero Plaza on Tuesday, November 28.
Cool Effect's core mission is to give back to our Earth by supporting the world's best carbon emission reduction projects across the globe. Individuals can help fund projects to verifiably reduce greenhouse gas emissions from the atmosphere and collaboratively fight climate change for every tonne of carbon dioxide reduced. Broadening the importance of taking measurable action, #GivingTuesday is an opportune moment to inspire giving while giving back to our own local community.
"Last year on #GivingTuesday, Cool Effect launched a holiday giving campaign inspired by snowmen and their dwindling habitat due to climate change, delivering a hopeful message to save them ," said Marisa de Belloy, CEO of Cool Effect. "We're excited to participate in the global movement again this year and hope to inspire others about the importance of giving back, especially to our beloved Mother Earth!"
Complimentary ice skating will be provided by Cool Effect at no cost for all sessions at the rink, and we also encourage attendees to consider a tax-deductible donation to one of Cool Effect's 11 carbon-cutting projects to further help our mission of fighting climate change.
To add even more fun to the day, Cool Effect will have a group of costume-suited snowmen that will be taking the rink from 10 a.m. - 2 p.m. for an opportunity to skate with snowmen. Additionally, a variety of food and beverage brands will be providing complimentary samples, including KIND Snacks, REBBL, Health-Ade Kombucha, SmashMallow and Beanfields Snacks. For family and friends to capture a memory from the day, The Bosco has graciously donated time for all attendees to experience The Bosco Lite social GIF experience.
Please RSVP to the event here. Walk-ins are welcome. Can't join us to skate? Tune in to our #CarbonCantHide Twitter Chat moderated by Triple Pundit. To learn more about Cool Effect and how you can help fight climate change today, visit cooleffect.org.
About Cool Effect™ :
Cool Effect is a San Francisco Bay Area 501(c)(3) non-profit that allows individuals to create a tangible impact on climate change through a digital platform, providing consistent funding to the highest-quality carbon reducing projects around the world.
Cool Effect was founded on the passionate belief that individual support of projects will create a cumulative effect that will reduce and prevent carbon pollution. Like the Butterfly Effect, The Ripple Effect, and others, a single action can have global impact. The organization's mission is to ignite planet sized change. To learn more, please visit cooleffect.org or follow Cool Effect on Facebook, Instagram and Twitter.
About #GivingTuesday:
#GivingTuesday is a global giving movement that has been built by individuals, families, organizations, businesses and communities in all 50 states and in countries around the world. This year, #GivingTuesday falls on November 28. #GivingTuesday harnesses the collective power of a unique blend of partners to transform how people think about, talk about, and participate in the giving season. It inspires people to take collective action to improve their communities, give back in better, smarter ways to the charities and causes they believe in, and help create a better world. #GivingTuesday demonstrates how every act of generosity counts, and that they mean even more when we give together.
Media Contact
Demonstrate PR
Victoria Rainone
415.400.4214
CoolEffect@demonstratepr.com