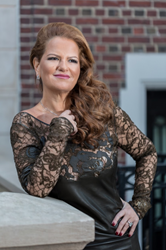 Your dental health and smile are very important to your daily life and how you feel about yourself. We can help you to feel confident and happy with the look of your smile, and our Manhattan Dental Spa will put you at ease when you come to visit.
New York, NY (PRWEB) November 20, 2017
Dr. Lana Rozenberg of Rozneberg Dental offers a unique and pleasant dentist experience with her latest enhanced customer service programs. Dr. Rozenberg has been serving the patients in Manhattan and its neighboring areas for over a decade. All staff are committed to making every patient feel comfortable every time they visit the facility for consultation and treatment.
The new patient services program involves focusing staff and medical personnel on the specific needs of the patients. By streamlining the communication process and providing efficient and fast answers to common queries, patients are able to receive a higher level of care and attention. The new program uses the latest software and technology to reduce patient wait times and answer all questions in a timely manner regarding insurance, costs, different procedures and several other categories.
"Outstanding patient care is the foundation of our practice. We have been in business so long mainly because of our patients. We endeavor to go out of our way to offer quality dental health care service to the best of our ability. We take patient care and service very seriously and always seek to offer the most personalized healthcare and provide a safe and comfortable environment for all patients. Patient satisfaction has a direct correlation to our practices' success."
One of the most important aspects of the customer service and patient care is making sure the patient is informed in every step of the process and can make the best decisions along with their dental experts for their health.
Many services are available at Rozenberg Dental. A specialist is always at hand to deal with a full range of cosmetic and restorative treatments to correct teeth that are chipped, stained, misaligned, missing, decayed, or simply in pain.. Dental implants are also available for those individuals with missing teeth. Dental implants look like natural teeth and unlike dentures, they do not need to be removed and soaked in water every night. Implants can come with a higher price tag than other tooth replacement options but they work like real teeth and they can last longer. With advanced technology and expert dentists, implants are not as painful as many people think. The fact that they allow retention of facial features and normal chewing of food make it worth the little pain it might bring.
Smile makeovers are a big part of helping patients improve their appearance. Tooth loss and related issues can result in sinking lips, hollow-looking cheeks, or wrinkles on the skin. With an exceptionally talented tooth makeover dentist like Dr. Lana Rozenberg, these problems can disappear. The smile makeover service also involves whitening, and improving and reshaping your teeth to make them brighter and straighter. A smile makeover is a non-invasive and pain-free option to rejuvenate your look and enhance your facial features.
With their advanced technology, professional staff and a caring and comfortable atmosphere, Rozenberg Dental is able to offer the latest and best customer service to their patients.
About the Doctor
Dr. Lana Rozenberg and her world renowned Manhattan dental practice truly offer the epitome of excellence. A rare combination of comfort and quality, this is why she is often referred as the best dentist in NYC. Trusted not only by the local residents of Manhattan and surrounding boroughs, but by patients throughout the country including top A-List celebrities.
As one of New York's top cosmetic dentists, Dr. Lana Rozenberg, loves creating beautiful smiles. Through her passion, experience, and expanded knowledge, she has helped hundreds of people improve their dental health. To learn more about Dr. Rozenberg, or the services she offers, please visit her website at https://rozenbergdentalnyc.com or call (212) 265-77-24 to schedule an appointment.