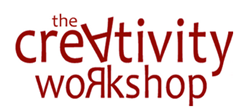 New York, New York (PRWEB) November 20, 2017
Officials with The Creativity Workshop announced today that it will host a workshop March 20 – 24, 2018 in Lisbon, Portugal's hilly, coastal capital city.
Ceci Glusman, spokesperson for The Creativity Workshop, said the workshop will meet for five days, three and a half hours per day, from 9 AM to 12:30 PM.
Class will take place at Hotel Eurostars Das Letras. The hotel is surrounded by excellent restaurants and boutiques, such as Hugo Boss, Louis Vuiton or Cartier and is easily accessible from the airport, Santa Apolonia station and other places in the city, like the Belem district or the Parque das Naçoes.
Glusman explained that The Creativity Workshop in Lisbon will help participants become more creative in their personal and professional life.
The creativity training that instructors provide uses the tools of creative writing, memoir, art, photography, storytelling, mapmaking, and guided visualization.
Participants from past workshops, according to Glusman, have come from many different countries and professional fields, including business, education, psychology, the sciences, and the arts.
"Many people who have taken the workshop say that it was a transformative experience, helping them to write their books, start new companies, complete long overdue projects, transition to rewarding retirements, and change the way they look at life," Glusman said.
Glusman went on to point out that Lisbon is undergoing an exciting renaissance and is now known by many as "the coolest city in Europe".
"It is a small, friendly city of enormous contrasts, making it a perfect place for creative regeneration. You will find beaches and castles, world class art, ceramics and history museums, picturesque old neighborhoods and cutting edge new design, a relaxed day-time cafe culture and a vibrant night life, and great cuisine," added Glusman.
Glusman said. "The techniques we explore in this course will sharpen participants' appreciation of Lisbon. Our exercises and instructors' talks focus on helping the participants learn practical techniques to stimulate their imagination and innovative thinking."
Glusman highlighted that those registering before November 30 will get $100 off their registration fee.
For more information, please visit: creativityworkshop.com/creativity-workshop-in-lisbon
About The Creativity Workshop
The Creativity Workshop is based in New York City and is taught around the world.
The Creativity Workshop was established in 1993 by educator and writer Shelley Berc and multimedia artist Alejandro Fogel. The organization is dedicated to teaching individuals and groups about creative processes.
Contact Details:
The Creativity Workshop
One Columbus Place
40th Floor Suite N40F
New York, NY 10019
Tel: (212) 203-3252
Email: questions@creativityworkshop.com
Source: The Creativity Workshop
###