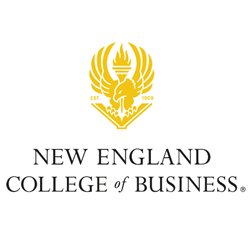 The name of the game is protection, diversification and options.
BOSTON (PRWEB) November 20, 2017
New England College of Business (NECB) announced today that it recently hosted a free webinar entitled "Stock Market Valuation Today vs. 2008: Where do we go from here?" Dr. Ned Gandevani, program chair for NECB's Master of Science in Finance program, led the webinar.
In recent years, the S&P 500 index has nearly tripled, exhibiting impressive performance since the great recession. In the thirty-five-minute video session, Dr. Gandevani discussed the valuation of the U.S. stock market, what data is important to consider in this process and how investors can protect themselves.
To begin, Dr. Gandevani compared Efficient Market Hypothesis, which asserts that investors are rational economic agents, to Behavioral Finance, which proposes that investors are emotional decision-makers who justify their behaviors with rationality. He also discussed the two parts to market valuation: the rational component, earnings, and the emotional, price/earning.
The United States is the most expensive stock market in the world, with a cyclically adjusted price-to-earnings ratio (CAPE) of 28 and a Shiller P/E, the price divided by the average of ten years of earnings, adjusted for inflation, of 22.4. Based on this data, Dr. Gandevani determined that the U.S. stock market is overvalued.
He offered advice to investors, recommending that they diversify.
"For us to protect our investment portfolio, as an astute investor, we really do not need any crystal ball," said Dr. Gandevani. "We have to be careful because we are at the level that any kind of external factor could have a really diverse impact…The name of the game is protection, diversification and options."
Following his discussion on stock market valuation, Dr. Gandevani spoke about the various educational programs that NECB offers that could provide viewers with more information on the topic. The programs include the Master of Science in Finance, which offers a concentration in Global Finance Trading, and graduate certificates in financial management and financial planning.
The webinar recording is available online. The webinar recording is available online. To learn more about upcoming webinar opportunities at NECB, contact Kirsten.Thompson(at)necb(dot)edu.
About New England College of Business
Founded in 1909, New England College of Business (NECB) is a leading higher education institution offering quality education and online degrees at the undergraduate and graduate levels. Serving students across the United States, NECB is an online college accredited by the New England Association of Schools and Colleges (NEASC) and is licensed by the Massachusetts Department of Higher Education. For information on NECB, visit https://www.necb.edu/, follow NECB on Twitter or connect with the school on Facebook.