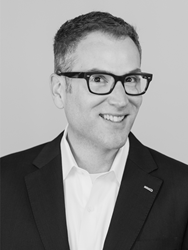 PLANTATION, Fla. (PRWEB) November 20, 2017
Haute Residence welcomes acclaimed broker Mark Kravitz to its invitation-only real estate group. As a Haute Residence partner, Kravitz is the sole real estate agent to represent the high-end real estate markets in the towns of Plantation and Davie, Florida.
Born and raised in Miami and currently residing in Plantation, Kravitz provides the very best of real estate services in South Florida. With an incredible dedication to customer satisfaction, he possesses the market insight and professional acumen to lead high-profile transactions to fruitful completion for his clients, be they buyers, sellers or investors.
Affiliated with ONE Sotheby's International Realty, Kravitz' real estate excellence spans 15 years and stems from his background in law and business. This allows him to provide his clients with the very best of guidance in all areas of the real estate business. Kravitz has the ability to work out the many fine details of finding income-producing properties as well as dream residences.
About Haute Residence:
Designed as a partnership-driven luxury real estate portal, Haute Residence connects its affluent readers with top real estate professionals, while offering the latest in real estate news, showcasing the world's most extraordinary residences on the market and sharing expert advice from its knowledgeable and experienced real estate partners.
The invitation-only luxury real estate network, which partners with just one agent in every market, unites a distinguished collective of leading real estate agents and brokers and highlights the most extravagant properties in leading markets around the globe for affluent buyers, sellers, and real estate enthusiasts.
HauteResidence.com has grown to be the number one news source for million-dollar listings, high-end residential developments, celebrity real estate, and more.
Access all of this information and more by visiting: http://www.hauteresidence.com