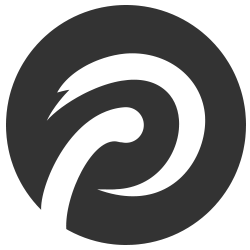 Save money with Joy
Hong Kong (PRWEB) November 21, 2017
Attention please! As Amazon just released their Black Friday Deals Sneak Peak, PromoPure is starting to collect the Black Friday Deals and will list the best deals from Amazon that you shouldn't miss. Some of the deals even drop to the lowest price ever! The deal starts on Nov.17th and goes through Cyber Monday with a wide selection of holiday products, and there will be new deals every day. As most of the deals are the best of the year, they may be sold out very quickly, so you'd better bookmark the pages you are interested in and set alerts on your phones in case you missed the good deals.
Deals Overall
From here I will list some of the best deals from Amazon in different categories so that you can find what you need.
Amazon Device
All-new Echo (2nd Generation) $79.99 (reg. $99.99)
It's the first time we see deals on this newest generation of Echo. This product just started shipping last month, so it is quite surprising to see it has a discount so soon. And cuts $20 off is really an appealing price.
Fire HD 10 $99.99 (reg. $149.99)
Again, this is also the lowest price for the latest version Fire HD 10 according to Amazon. For high demand users this version will be better.
Electronics
Samsung UN55MU8000 55-Inch 4K Ultra HD Smart LED TV $897.99 (reg. $1197.99)
For most shoppers this may be the first time seeing the deals of this model. And this price is a good bargain among the 4K TVs in this type.
Sony 70-Inch 4K Ultra HD Smart LED TV (2017 Model) $1199.99 (reg. $1999.99)
Even though we don't know exactly which model it will be, it is stated a 2017 model, therefore it should be one of the latest versions. This deal is close to Prime Day so we may assume it would be the same one as the one they were selling then.
In addition to Amazon Device and Electronics, other departments also have great deals, so remember to check every day deals before they are sold out!
About PromoPure.com
PromoPure maintains numerous coupons and deals from Amazon and other online shopping stores to help people buy different products with discounts. From PromoPure.com you can discover all deals in clothes, shoes, jewelry, electronics and so on.