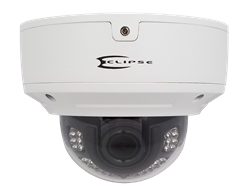 We are proud to offer a flexible solution that delivers increased resolution and provides backwards compatibility to older models and infrastructure
HOLLYWOOD, Fla. (PRWEB) November 21, 2017
Eclipse Security is proud to lead the way with 5MP HD Over Coax Cameras and Recorders. These unique products allow customers a path to 5MP HD images using existing coaxial cable infrastructure.
Eclipse Pro Series products are professional grade devices that offer the very latest technology and cyber-security options. P2P networking and DDNS services are provided by Eclipse at no additional charge and provide a secure platform to simplify deployment and operation.
"We are proud to offer a flexible solution that delivers increased resolution and provides backwards compatibility to older models and infrastructure", says Francisco Cordova – CTO for Eclipse Security. Key features include: Control over Coax, Wide Dynamic Range, Powerful Infrared Illumination, and various lens options
.
Eclipse Security is a security equipment manufacturer based in Hollywood, Florida. Established in 1998, Eclipse continues to serve security integration providers with effective loss prevention solutions. Eclipse Signature Series is the latest video surveillance technology with advanced video analytic capabilities.
Eclipse can be reached at http://www.eclipsesurveillance.com or 888-422-8826.