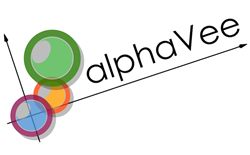 "We strongly believe in fundamental analysis which drives Alpha Vee strategies. Alpha Vee was selected after a long period of examination and we look forward to a successful cooperation for the benefit of our customers" said Rafi Niv General Manager of Meitav-Dash Mutual Funds
TEL AVIV, Isreal (PRWEB) November 21, 2017
Tel Aviv, Israel - Alpha Vee Solutions Ltd. http://www.alphavee.com announces an alliance with Meitav Dash Mutual Funds Ltd. the leader for Israeli-based mutual funds.
Under the alliance, Alpha Vee will provide Meitav-Dash Mutual Funds risk adjusted, multi-factor investment strategies to be used in newly created as well as existing mutual funds, focusing mainly on US and global equities.
Rafi Niv, General Manager of Meitav-Dash Mutual Funds company, commented:
"We strongly believe in fundamental analysis which drives Alpha Vee strategies. Alpha Vee was selected after a long period of examination and we look forward to a successful cooperation for the benefit of our customers."
Moshik Kovarsky, CEO of Alpha Vee Ltd., commented:
"We are proud to be selected for the task by Meitav-Dash, a well-respected leader of the Israeli financial industry. We are looking forward to working together on state of the art products for the investors community."
For further information, please contact:
Alon Gafner
alon(at)alphavee.com
About Alpha Vee Solutions Ltd.
Alpha Vee Ltd. is a global independent investment firm dedicated to research, design and build of leading investment strategies. Alpha Vee licenses a wide range of dynamic, smart beta and multi factor strategies to leading asset managers for distribution. For more information on investment strategies, email us at info(at)alphaVee.com.
About Alpha Vee Market (AVMI) and Sector Indicators (AVSI)
Alpha Vee licenses advanced dynamic and adaptive indicators for inclusion into model portfolios and indexes for asset manager's. The Alpha Vee Market indicator (AVMI) guides managers broad equity market exposures for the US, European and Japan markets for beta management. The Alpha Vee Sector Indicator (AVSI) provides over and under weighting guidance by sector for alpha management. The combination of indicators provides a highly effective tool to identify and capitalize market trend outperformance overtime.
Neither Alpha Vee Solutions Ltd., nor its related entities provide investment advice, and do not offer or sell any securities, commodities, or derivative instruments or products. Any such business may only be conducted through registered or licensed entities and individuals permitted to do so within the respective jurisdiction and only in conjunction with the legally required disclosure documents and subject to all legally required regulatory filings and/or exemptions.