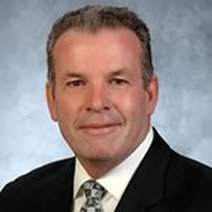 FRANKLIN, Tenn. (PRWEB) November 21, 2017
The board of directors of LifeCenters Communities, LLC has appointed Joseph, C McCarron, JR, CPA as the company's new CEO.
Joe has over twenty-five years of extensive executive experience in capital formation, property development and operations management as CEO, President, CFO and consultant serving in diverse business and financial services industries with particular emphasis in the Seniors Housing & Care Industry. Mr. McCarron is Principal & Founder of Capital Care Associates, LLC providing business and financial advisory services in this industry sector.
Jeff Tallman, LifeCenters' founder, has stepped down as CEO and will assume the role of Chief Development Officer. Jeff has been involved in every aspect of land development for over 30 years and his expertise will be focused on targeting new market opportunities and obtaining real estate for LifeCenters' vision of creating "Community around Community" for their projects.
Based in Franklin, TN, LifeCenters Communities is a senior housing development company focused on creating campuses that include a mixed-use of senior living, medical office buildings, restaurants, coffee shops or residential condos. LifeCenters' planned project pipeline is tightly integrated with the strategic positioning of its operating partner - Charter Senior Living. This extends to complementary growth plans and targeting pre-qualified markets in the Southeast United States and elsewhere. LifeCenters continues the process of identifying and securing suitable properties regionally with a shovel-ready project in Hampton Cove, AL and another site in Murfreesboro, TN set to begin construction in 2018.