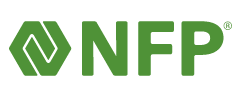 NEW YORK (PRWEB) November 20, 2017
NFP, a leading insurance broker and consultant that provides employee benefits, property & casualty (P&C), retirement and individual private client solutions, today announced that it has acquired Financial Benefit Services, LLC (FBS). FBS will be rebranding to NFP by January 1, 2018.
Headquartered in Silver Spring, Maryland, FBS is a full-service benefits broker specializing in the implementation of sophisticated employee benefits strategies for middle-market and large employer groups. Principals of the firm Pat Dunn, Heidi O'Brien, Bill Minturn and Armando DiFerdinando will join NFP as senior vice presidents and report to Ethan Foxman, Managing Director, NFP.
"We're excited to welcome the entire FBS team to the NFP family, including their talented leadership group and sophisticated service team," said Foxman. "The team's employee benefits expertise and client-centered approach will prove invaluable in enhancing NFP's employee benefits consulting capabilities to middle-market clients."
Pat Dunn commented, "FBS possesses a breadth of strong client relationships in the Mid-Atlantic region, with rising national and international service offerings as well. We're thrilled to join NFP to extend benefits strategies to a growing portfolio of valued clients across the globe."
About NFP
At NFP Corp., our solutions and expertise are matched only by our personal commitment to each client's goals. We're a leading insurance broker and consultant that provides employee benefits, property & casualty, retirement and individual private client solutions through our licensed subsidiaries and affiliates.
NFP has more than 3,800 employees and global capabilities. Our expansive reach gives us access to highly rated insurers, vendors and financial institutions in the industry, while our locally based employees tailor each solution to meet our clients' needs. We've become one of the largest insurance brokerage, consulting and wealth management firms by building enduring relationships with our clients and helping them realize their goals.
Recently NFP was ranked the 4th largest U.S.-based privately owned broker and the 5th largest benefits broker by global revenue by Business Insurance, the 9th largest property & casualty agency by total 2016 P&C revenue by Insurance Journal, the 11th largest global insurance broker by Best's Review and the 12th largest broker of U.S. business by Business Insurance.
For more information, visit NFP.com.
CONTACT
Peppercomm for NFP
nfp(at)peppercomm.com
212-931-6171