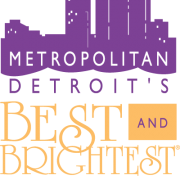 By empowering our team members to execute our plays, providing them with relevant learning and the talent development programs, and giving them the freedom to challenge the status quo, our team members feel a great sense of pride and purpose working at Billhighway.
Troy, MI (PRWEB) November 21, 2017
For one Metro Detroit workplace, 'work smarter, not harder' is more than just a motto: it's a way of life that keeps earning Billhighway recognition from leading professional associations. Each year, the Best and Brightest competition rolls out a list of the top companies to work for, segmented by region...and once again, Billhighway has won a place on this list. In selecting companies for this honor, they examine how a company performs in the following areas: communication, work-life balance, employee education, diversity, recognition, and retention.
"We are honored to be a Best and Brightest Company in Metro Detroit. 2017 celebrates our seventh win," shares Brenda Gallick, Billhighway's Director of Team Member Success. "Hearing our team members' voices and creating programs and practices that not only are important to them, but which also align to our Playbook (core values), while showcasing our commitment to excellence in human resources practices -- that's the secret to our success."
The focus is on the big picture: team members achieve bigger results because they are fully supported by a company that values helping its workforce achieve results -- both personally and professionally. The company lives and breathes by a clearly defined set of core values, or 'plays', that do anything but gather dust; the Billhighway Playbook is a working mindset that guides every move the company makes.
The playbook puts Billhighway's customers and team members front and center: values include: 'Customer Commitment 365' days every year, 'Leadership Expected' from each and every team member, and a 'Play Fearless' approach: team members are encouraged to move fast and be creative to achieve results -- without fear of failure. The company offers full transparency to its team members: for example, strategies and financials are openly shared. Team members are consistently heard: round tables, suggestion boxes, and ongoing surveys are used to create the enrichment programs that team members both want and enjoy.
"Every day we ask our people to develop solutions to some really complex problems," Tom Bomberski, Billhighway's President, weighs in. "We have a culture that embraces the challenges that come with serving our clients. By empowering our team members to execute our plays, providing them with relevant learning and the talent development programs, and giving them the freedom to challenge the status quo, our team members feel a great sense of pride and purpose working at Billhighway."
The Billhighway difference begins with a results-driven hiring process: job previews happen on the third interview. Candidates typically spend a half-day in the office to get a first-hand look at a day in the life of working at Billhighway: they engage in simulated tasks that are similar to the job for which they are applying. This interactive process gives the company an opportunity to better evaluate a candidate's skills and to see how they will fit in with the company culture; the process also gives team members the ability to see if the position and culture is a good fit for them.
Once a team member is brought on board, the Billhighway experience offers a wealth of enrichment and perks. Healthy workspaces -- outfitted with yoga balls, free snacks, standing desks, and elliptical machines -- are just the beginning. Work-life balance is important: work-from-home days and four-day workweeks during the summer help team members achieve that. There's always something to look forward to during the workweek: rec room games, massage therapy, pie throwing contests, catered birthday celebrations, and fitness challenges...just to name a few. For Metro Detroit, Billhighway is an asset that's redefining the workplace-team member relationship (while also redefining how chapter-based organizations conduct business). Billhighway career opportunities can be explored online (http://www.billhighway.co/about#Careers).
About the Best and Brightest Programs (http://www.101bestandbrightest.com)
The Best and Brightest Companies to Work For® competition is a national program that celebrates companies that are making better business, creating richer lives, and building a stronger community as a whole. The program identifies and honors organizations displaying a commitment to excellence in operations and to employee enrichment that leads to increased productivity and financial performance. Potential winners are scored based on regional data of both company performance and a set standard across the nation. There are numerous regional celebrations throughout the country.
About Billhighway (http://www.billhighway.co)
At Billhighway we come together to solve complex problems for member-based organizations and their components. The driving force behind the reason we come to work every day and push the limits is our desire to help others do more, create more impact and grow more. Whether that means helping others achieve strategic objectives, growing awareness of their mission or building meaningful member experiences. We always strive to bring our blend of technology and amazing people to the table to collaborate and empower organizations to free up time and resources, and set everyone up for success.
We call this DIG – Do more. Impact more. Grow more.
(###)